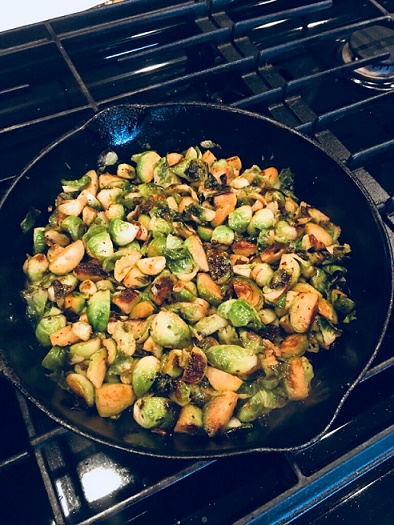 ROASTED BRUSSELS SPROUTS Detroit Steak Rub
Serves 4
1 pound fresh Brussels sprouts
2 teaspoons Detroit Steak Rub
¼ cup chopped green onion
2 tablespoons EVOO
2 tablespoons Aged Balsamic Vinegar
1. Preheat oven to 400⁰F.
2. Wash Brussels sprouts, pat dry and cut in half lengthwise
3. Place all ingredients in a gallon re-sealable plastic bag. Shake bag until Brussels sprouts are fully coated; pour onto a baking sheet.
4. Roast, stirring often about 20 minutes or until desired texture.