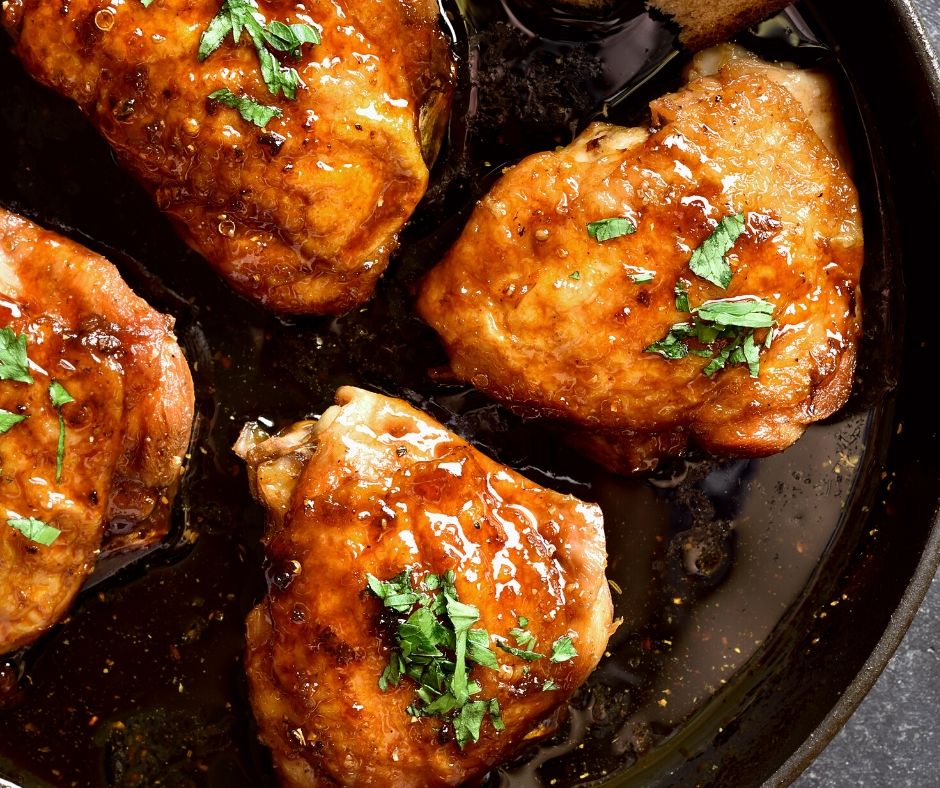 APRICOT-GLAZED CHICKEN THIGHS Rosemary & Basil Seasoned Sea Salt
Serves 6
3 cloves garlic, minced
1 teaspoon EVOO
¾ cup apricot-pineapple preserves
1 tablespoon white vinegar
3 teaspoons Rosemary & Basil Seasoned Sea Salt; divided
12 chicken thighs (about 4 pounds) skinned
1. Preheat grill
2. Heat in a small saucepan over medium-high heat. Coat pan with oil. Add minced garlic to pan; cook about 30 seconds. Stir in preserves, vinegar, and 1 teaspoon Rosemary & Basil Seasoned Sea Salt; bring mixture to a boil. Reduce heat, and cook for 5 minutes, stirring occasionally.
3. Sprinkle chicken with remaining Rosemary & Basil Seasoned Sea Salt. Combine chicken and ½ cup preserve mixture in a large bowl; toss well to coat.
4. Arrange chicken on a grill rack coated with cooking spray; grill 5 minutes. Turn chicken thighs over, and brush with remaining ¼ cup preserves mixture. Grill an additional 5 minutes or until chicken is thoroughly cooked.