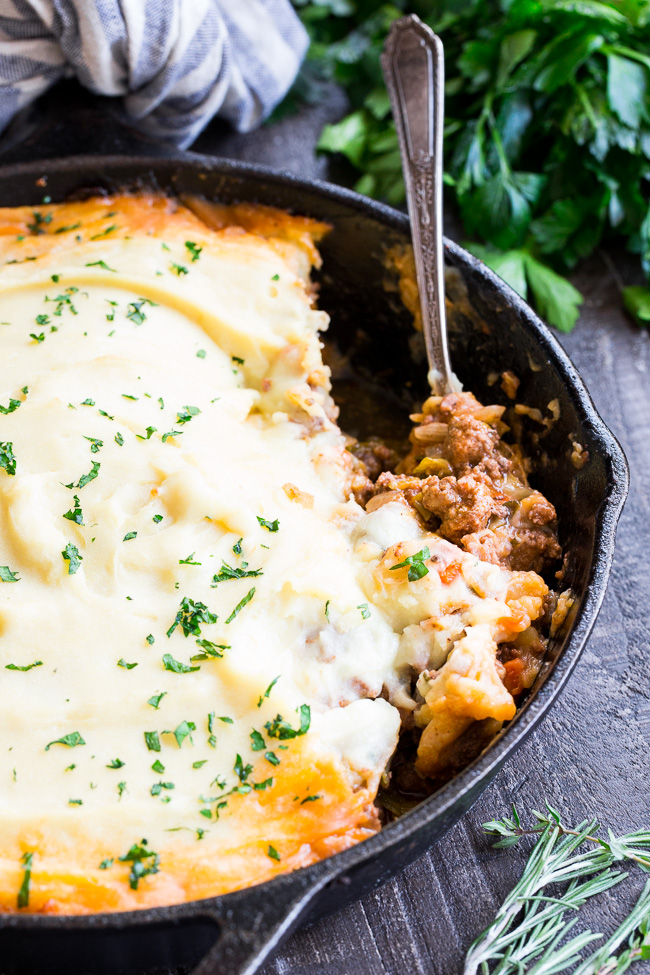 SHEPARD'S PIE Steak Rub
For the topping
2 lb. potatoes (peeled and quartered)
6 tablespoon milk
2 oz. butter (cubed)
2 tsp. Steak Rub
For the filling
1 1/2 tablespoon butter
1 cup onion (chopped)
1 cup carrot (finely diced)
1 clove garlic (minced)
2 cups ground lamb (beef or venison)
16oz beef stock
1 cup mushrooms (chopped white)
2 tablespoon parsley (finely chopped flat leaf)
1 tablespoon all-purpose flour
1 tsp. Steak Rub
1. Heat the oven to 375 F
2. Boil the potatoes until soft then drain into a colander. Place the milk, butter and Steak Rub in the pan used to boil the potatoes, return to the heat and warm gently until the butter has melted. Add the potatoes and mash. Season more to taste, if needed.
3. Melt ½ tablespoon butter in a large deep pan. Add the onion and carrot and fry for 5 minutes. Add the garlic and cook for another minute.
4. Add the ground meat and one-third of the beef stock to the onion and carrot mixture and cook, stirring constantly until all the meat is browned. Add the remaining stock, parsley, mushrooms and Steak Rub. Seasoning more to taste, if needed. Cover with a lid and cook for 15 minutes.
5. Mash the flour into the remaining 1 tbsp butter then add in small pieces to the meat sauce, stirring until all the flour has dissolved and the sauce has thickened slightly, approx 5 mins.
6. Place the meat sauce into an 8″X 3″ deep ceramic or glass ovenproof dish and cover with the mashed potatoes. Bake in the heated oven for 30 – 35 mins until the surface is crisp and browned.