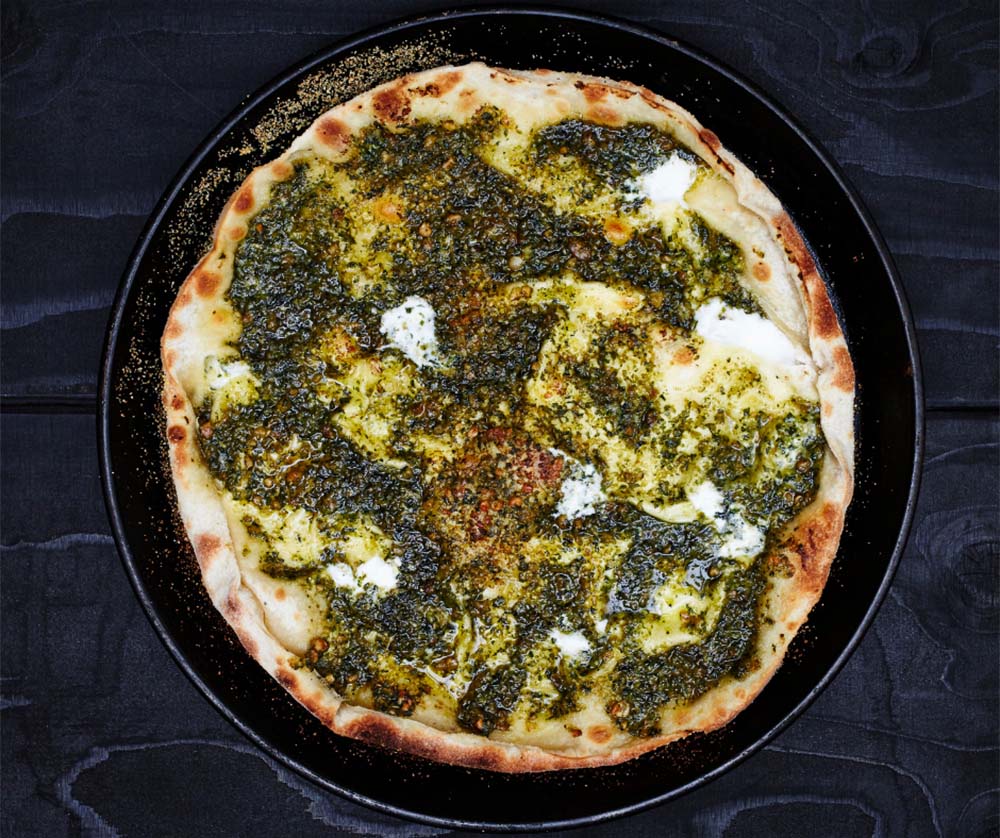 THIN CRUST CHICKEN PIZZA Basil, Garlic, Pine Nut Pesto
Makes 2 x 12 inch pizzas
2 plain 12 inch tortillas
8 tablespoons Basil, Garlic & Pine Nut Pesto
⅓ cup EVOO
½ cup water
3 tablespoons grated parmesan cheese (optional)
½ cup shredded mozzarella cheese
1 cup diced cooked chicken
1. Preheat oven to 350˚F
2. Prepare Basil Garlic Pine Nut Pesto: In a bowl mix EVOO, water, & cheese (optional) and let stand 15 minutes
3. Place the tortillas on 2 non stick or oiled baking sheets. Using separate bowls, divide the prepared pesto, the chicken and the mozzarella in half. Spread each tortilla with half the prepared pesto. Add the diced cooked chicken. Sprinkle with the mozzarella. Bake until the cheese is melted and it is heated through, approx 10 minutes.
NOTE: Sundried Tomato Pesto may be used in place of the Basil Garlic Pine Nut if desired.