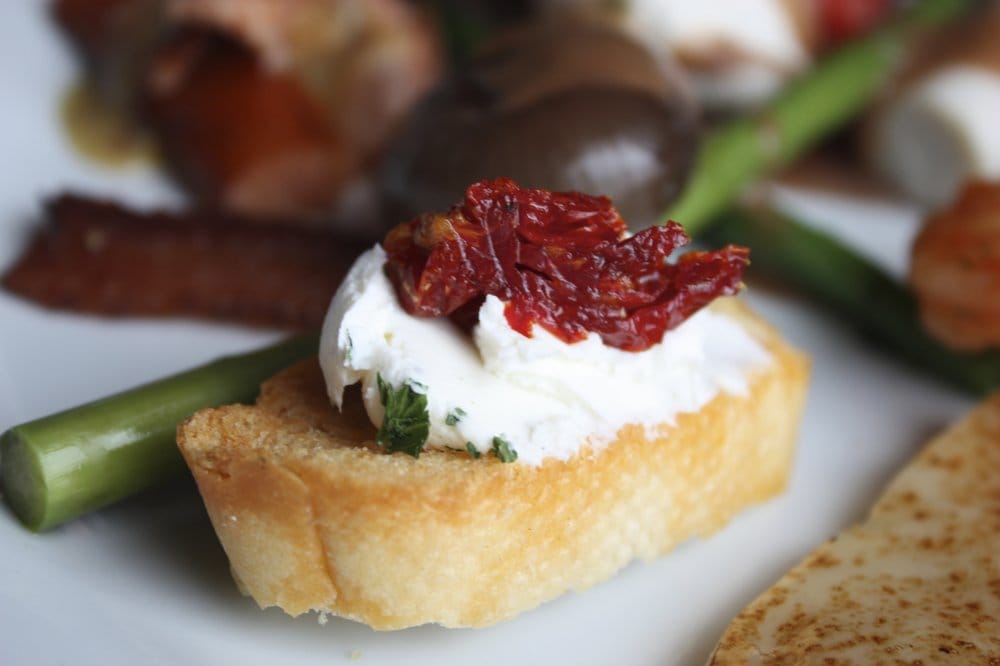 SUNDRIED TOMATO TERRINE (w) GOAT CHEESE Sundried Tomato Seasoning & Pesto
Serves 6
24 ounces petite diced tomatoes
½ cup EVOO
8 tablespoons Sundried Tomato Seasoning & Pesto
¼ cup water
1 cup chilled whipping cream
10 ounces fresh goat cheese, at room temperature
1. Line a 9 x 5 loaf pan with plastic wrap, extending over the edges by 1 inch. In a large saucepan, heat the tomatoes, EVOO, water and Sundried Tomato Seasoning & Pesto. Stir gently to mix. Simmer for about 5 minutes. Do not stir.
2. Set a strainer over a large bowl and strain the mixture. Place the strained tomato mixture in the loaf pan. Cover with plastic wrap and set a second loaf pan over the tomatoes adding weight to compact the tomatoes. Cover the reserved oil and chill both items separately for at least 4hours and up to 24 hours.
3. Using an electric mixer, whisk the cream in a medium bowl until peaks form. Add the cheese and beat until stiff peaks form. Cover and
chill until firm, about 3 hours.
4. Remove the weighted loaf pan from the tomatoes: using the plastic as an aid, transfer the compacted tomatoes to a work surface. Cut in half lengthwise and then crosswise into thirds to make 6 separated portions. Transfer 1 tomato square to each of the 6 plates. Place a scoop of the cheese mixture on top of each tomato square. Drizzle some of the reserved oil over or around each square. Decorate with a few sprigs of parsley for a colorful touch.