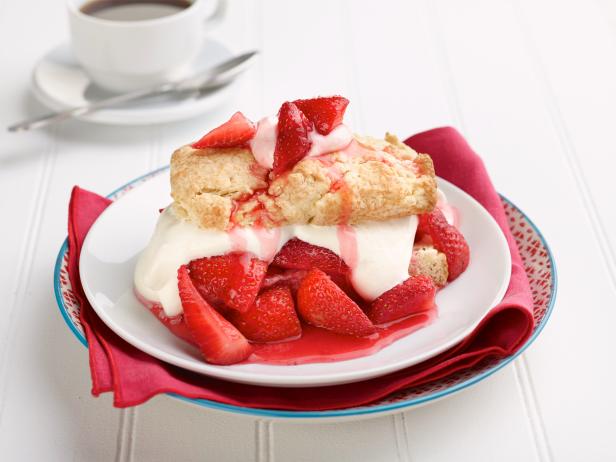 STRAWBERRIES (w) BALSAMIC & PEPPER SAUCE Aged Balsamic Vinegar
Serves 8
2 pounds fresh strawberries, hulled and sliced
6 tablespoons sugar, divided
3 tablespoons Aged Balsamic Vinegar
A large pinch or two of freshly ground black pepper to taste
1 cup heavy whipping cream
1 teaspoon vanilla extract
8 of your favorite shortcakes
1. Mix together 5 tablespoons sugar, freshly ground pepper and Aged Balsamic Vinegar in a small bowl.
2. Pour vinegar mixture over strawberries; let stand for 30 minutes stirring occasionally.
3. Place vanilla, 1 tablespoon sugar and whipping cream in a medium size bowl and beat with electric mixer until peaks form.
4. Serve strawberry mixture over your favorite shortcakes and top with a dollop of whipped cream.