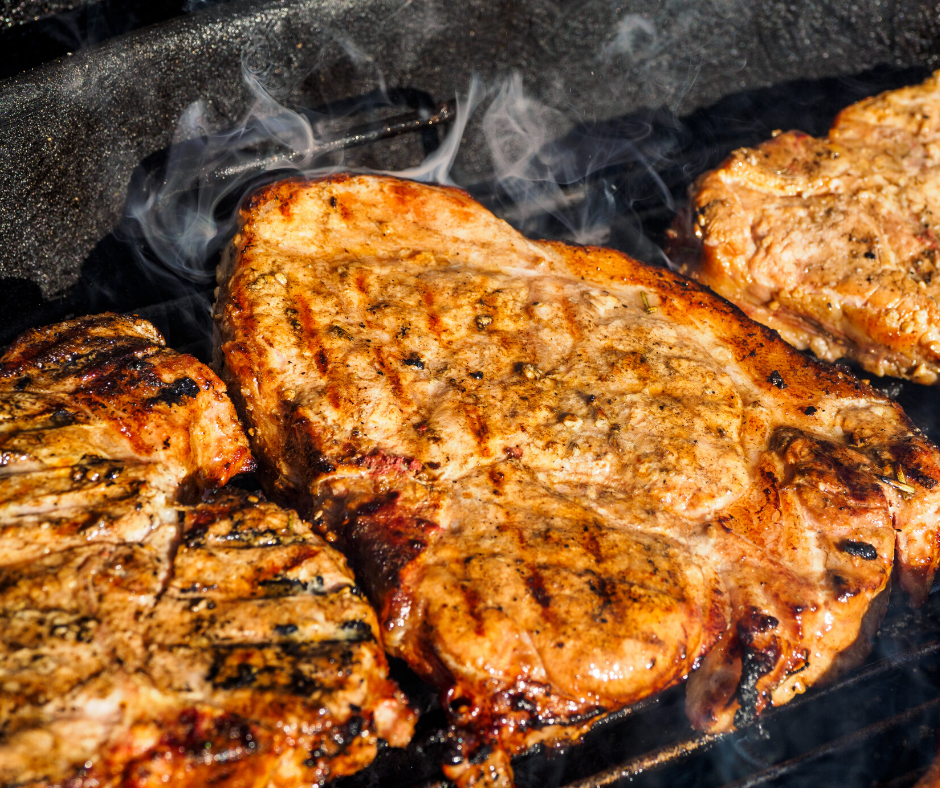 POMEGRANATE PORK CHOPS Pomegranate Balsamic Vinegar
Serves 4
4 lean boneless pork chops
2 tablespoon flour
1 ½ tablespoons Avocado Oil
5 tablespoons Pomegranate Balsamic Vinegar
¾ cup vegetable or chicken broth
½ cup heavy cream
1. Coat chops in flour. In skillet, brown pork chops in Avocado Oil, turning once.
2. Remove chops to a plate and add Pomegranate Vinegar and broth to the pan. Cook until sauce begins to boil. Turn heat down to simmer and add chops back to the pan. Continue cooking until pork chops are fully cooked and sauce thickens slightly, about 5 minutes.
3. Remove pork chops to serving platter. Add heavy cream to the sauce, stirring until thickened. Pour over pork chops and serve at once.