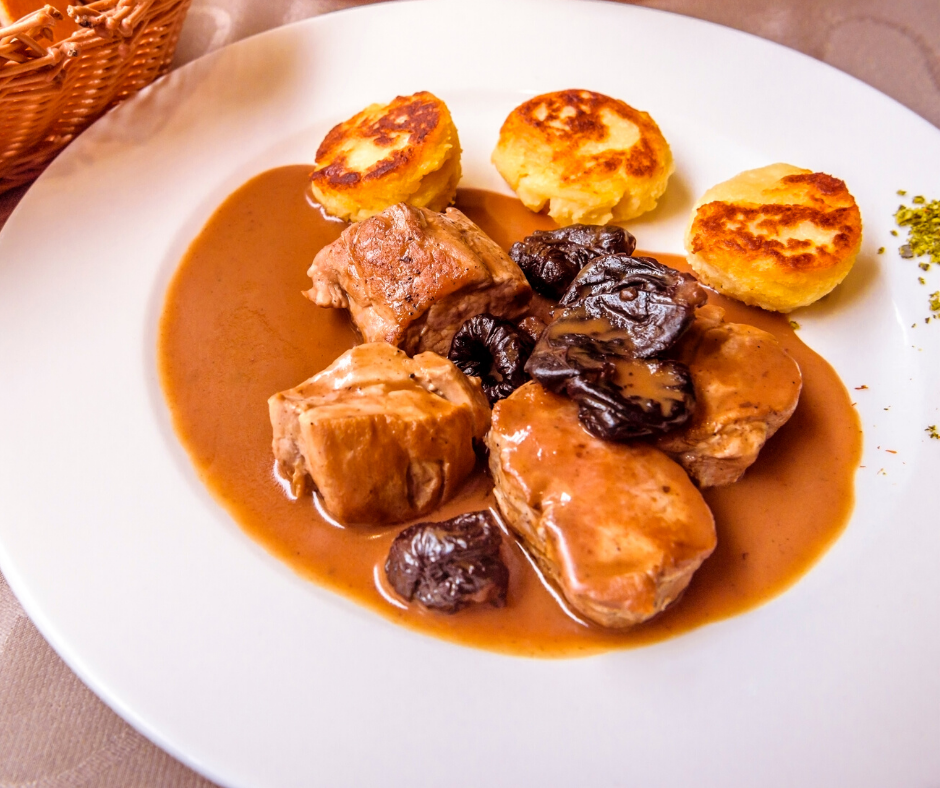 PORK MEDALLIONS IN FIG CREAM SAUCE Fig Balsamic Vinegar
Serves 4
½ cup Fig Balsamic Vinegar, divided
12 ounces chicken broth
⅓ cup sour cream
2 shallots, minced
2 tablespoons EVOO
1 Tablespoon butter
1 tablespoon corn starch
Salt & pepper to taste
¼ chopped parsley
1. Place pork in a zip lock bag with ¼ cup of the Fig Balsamic Vinegar and let set for one hour before cooking.
2. Salt and pepper the pork medallions lightly. In a large heavy skillet sauté the pork in EVOO until just browned be sure not to over caramelize when browning. Do not overcook. Remove pork and keep in warm oven.
3. Add butter to the same skillet. Sauté minced shallots for 2 minutes, until tender. Add chicken stock.
4. In a small cup mix remaining ¼ cup of Fig Balsamic Vinegar with corn starch, mix with a whisk until well blended. Once the chicken stock begins to simmer, whisk in the vinegar corn starch mixture, blend until smooth. Remove skillet from heat for a few minutes and then whisk in the sour cream.
5. Place pork medallions onto a plate and divide the sauce evenly to cover. Sprinkle with chopped parsley. Serve immediately.