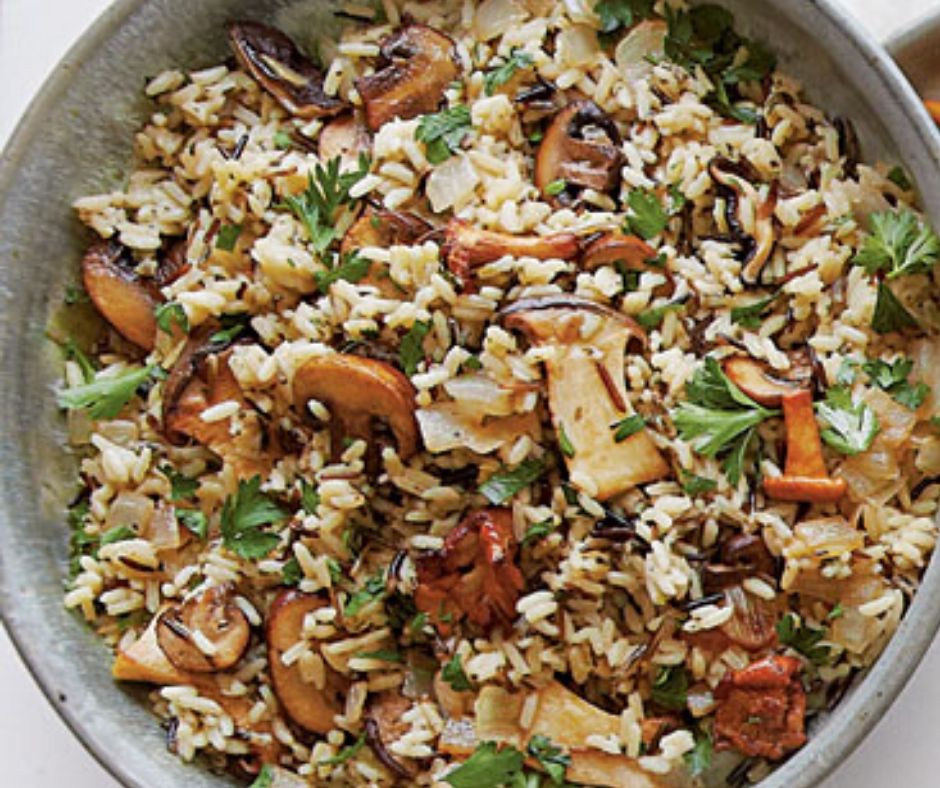 CREAMY CHICKEN CASSEROLE Leek & Garlic Seasoning
Serves 8
(3 cups cooked wild rice, cook according to package directions)
1 tablespoon EVOO
½ pound boneless, skinless chicken breasts
2 teaspoons salt, divided
1 teaspoon freshly ground black pepper, divided
Cooking spray
¼ cup all-purpose flour
2-12ounce cans evaporated milk
½ cup Leek & Garlic Seasoning
1 cup chopped carrots
½ cup chopped celery
16 ounces pre-sliced mushrooms
¼ cup chopped fresh parsley
3 cups hot cooked wild rice
3 green onions, sliced
½ cup sliced almonds
1. Preheat oven to 350⁰F.
2. Heat oil in a large skillet over medium-high heat. Sprinkle chicken with 1 teaspoon salt and ½ teaspoon pepper. Add chicken to pan; cook 3 minutes on each side. Place chicken in a 9×13 baking dish coated with cooking spray. Bake at 350⁰F for 10 minutes or until fully cooked. Cool and chop.
3. Return skillet to medium-high. Combine flour and ½ cup evaporated milk until smooth, set aside. Add Leek & Garlic Seasoning and next four ingredients to pan; cook 13 minutes or until tender. Add remaining milk to the skillet and bring to a slow simmer: whisk in the milk and flour mixture and cook until slightly thickened.
4. Combine chicken, remaining 1 teaspoon salt and ½ teaspoon pepper, mushroom mixture, rice and green onions in a bowl.
5. Coat baking dish with cooking spray, place mixture in dish and top with almonds.
6. Bake at 350⁰F for 30 minutes. Or until browned and bubbly.