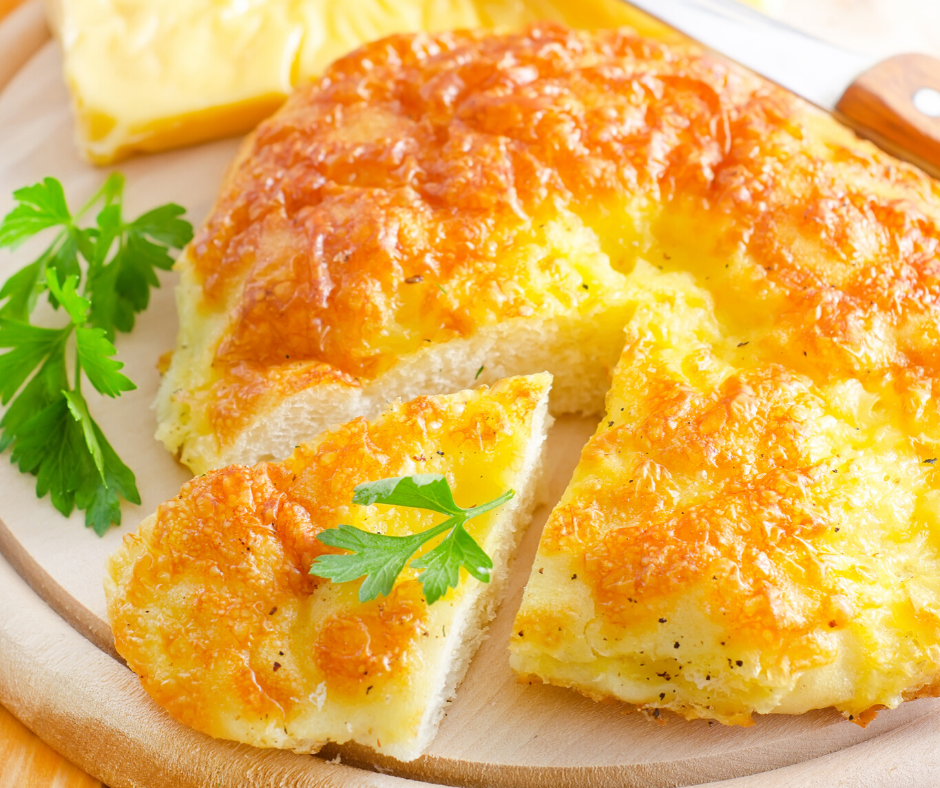 MEXICAN MONKEY BREAD Jalapeno Cilantro Seasoning
1 can (16.3 oz.) refrigerated biscuits, cut into 8ths, divided
¼ pound of butter, plus 2 tablespoons, melted
2 cup Shredded Mexican Blend cheese, divided
¾ teaspoon parsley flakes
2 tablespoon Jalapeno Cilantro Seasoning, divided
1. Preheat oven to 350⁰F
2. Spray 9 x 5 inch loaf pan with cooking spray. Dip ⅓ of the biscuit pieces in the butter; place in prepared pan. Top with ¾ cup of cheese, 1 tablespoon Jalapeno Cilantro Seasoning and ¼ teaspoon parsley; repeat for another layer.
3. Cover with remaining dipped biscuit pieces, ¼ cup of cheese blend and 2 tablespoons of melted butter.
4. Bake 30 minutes; top with remaining ¼ cup of cheese and bake an additional 10 minutes.
5. Let stand 5 minutes. Invert bread onto a plate; remove pan. Serve bread warm.
Note: This bread is mildly seasoned, for more heat, add an additional tablespoon or more of the Jalapeno Cilantro Seasoning.