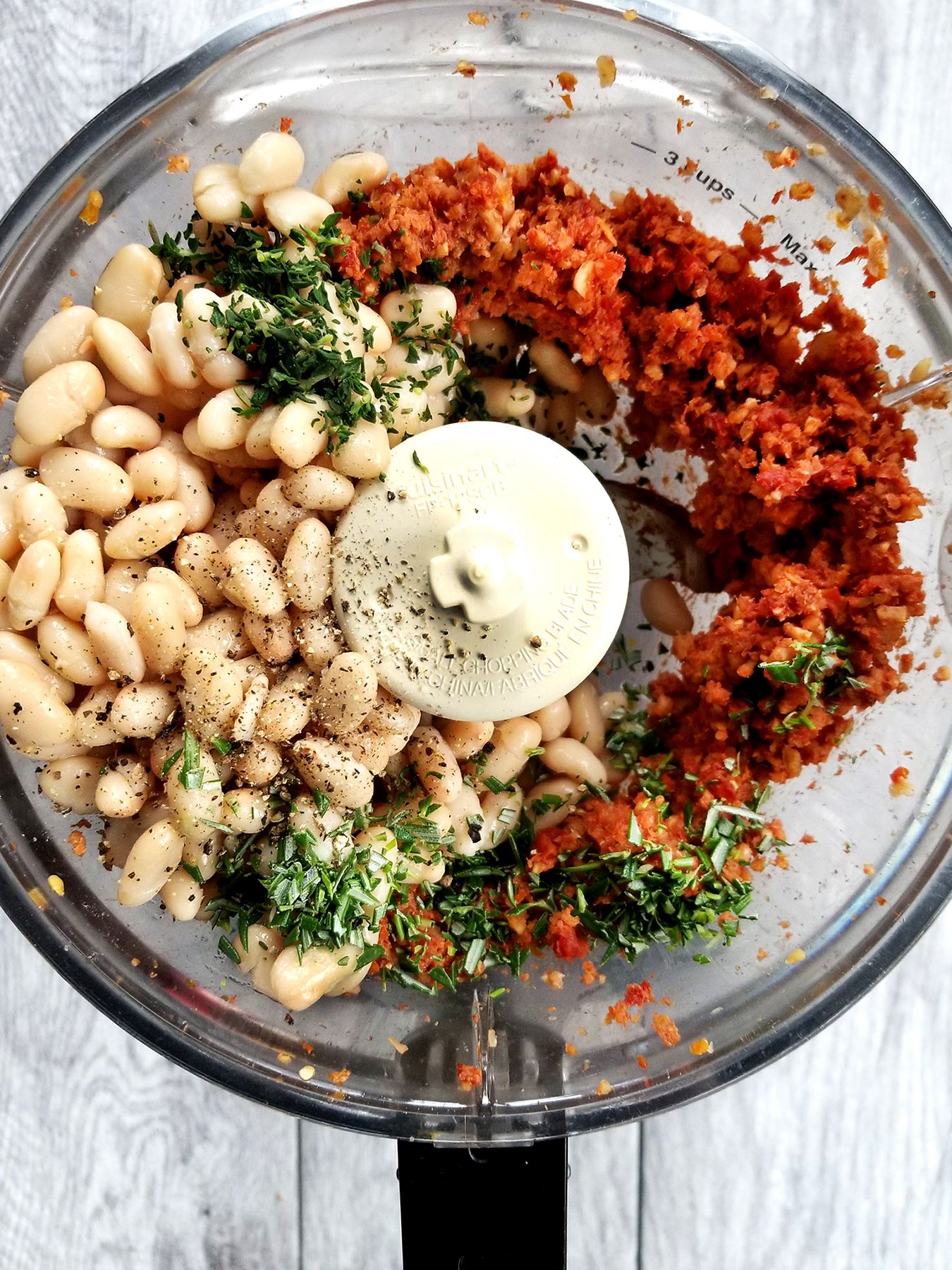 ITALIAN BEAN AND OLIVE SPREAD Traditional Italian Seasoning
Makes 1-1/2 cups spread
½ cup sun-dried tomatoes, finely chopped (not packed in oil)
½ cup boiling water
1 can (15 ounces) cannelloni beans, rinsed and drained
2 tablespoons water
1 tablespoon EVOO
3 teaspoons Traditional Italian Seasoning
¼ teaspoon fresh ground black pepper
⅛ teaspoon crushed red pepper flakes
¼ cup Greek olives, chopped
In a small bowl, combine tomatoes and boiling water. Let stand for 5 minutes; drain and set aside.
Place the beans, water, oil, Traditional Italian Seasoning, black and red peppers in a food processor; cover and process until well blended.
Stir in tomatoes and transfer to a serving bowl; sprinkle with chopped olives. Serve with your favorite cracker or baguette.