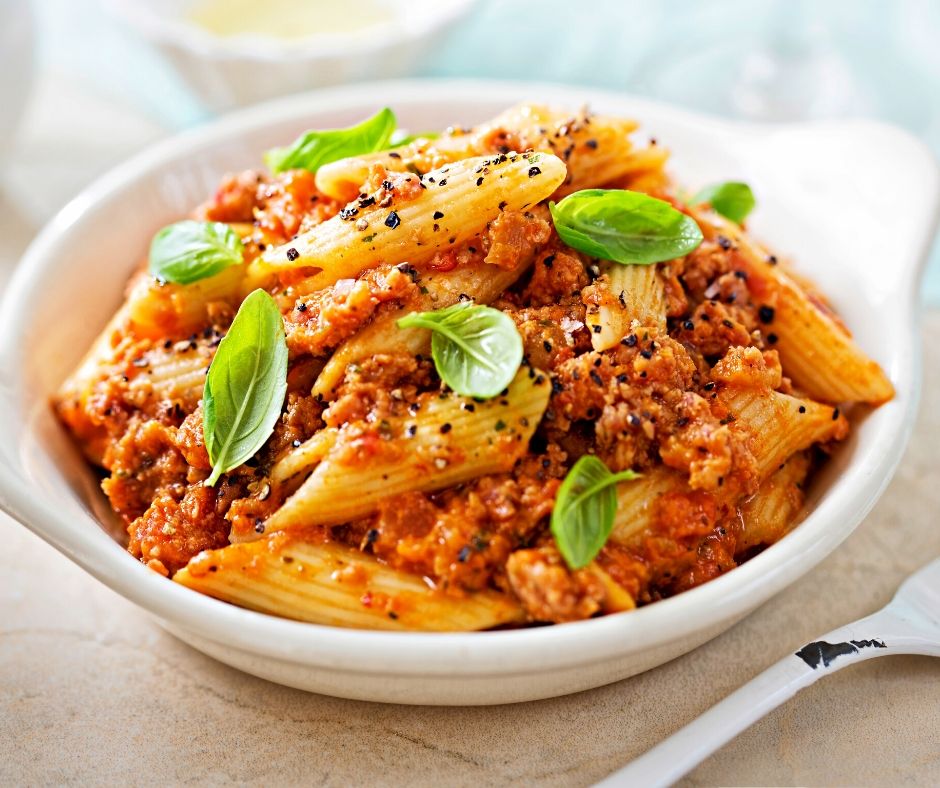 BAKED PENNE WITH SPINACH Basil Garlic & Pine Nut Pesto
Serves 6 to 8
¾ pound regular mild sausage
1 (28 ounce) can diced peeled tomatoes
8 tablespoons Basil Garlic & Pine Nut Pesto
⅓ cup EVOO
½ cup water
3 tablespoons grated Parmesan cheese
10 ounces Penne pasta, cooked according to package directions
1 (10 ounce) package ready-to-use baby spinach leaves
8 ounces Mozzarella cheese, grated
1 cup Parmesan cheese
1. Mix Basil Garlic & Pine Nut Pesto with ⅓ cup EVOO, ½ cup water & 3 tablespoons Parmesan cheese, set aside for 15 minutes.
2. In a large heavy saucepan over medium-high heat, sauté sausage until cooked through, breaking up the meat with the back of a spoon, about 10 minutes. Add tomatoes, with juices and Basil Garlic Pine Nut Pesto mixture to the pan. Simmer until the sauce thickens slightly, stirring occasionally, about 10 minutes. Season with salt and pepper to taste.
3. Preheat oven to 375⁰ F. Lightly oil a 13 x 9 baking dish. In a large bowl, combine the cooked pasta, spinach, Mozzarella and ⅓ cup of the Parmesan cheese. Stir in the hot tomato sauce.
4. Transfer the mixture to the prepared baking dish. Sprinkle with the remaining ⅔ cup Parmesan cheese over the top. Bake until the sauce bubbles and the cheese melts, about 30 minutes.