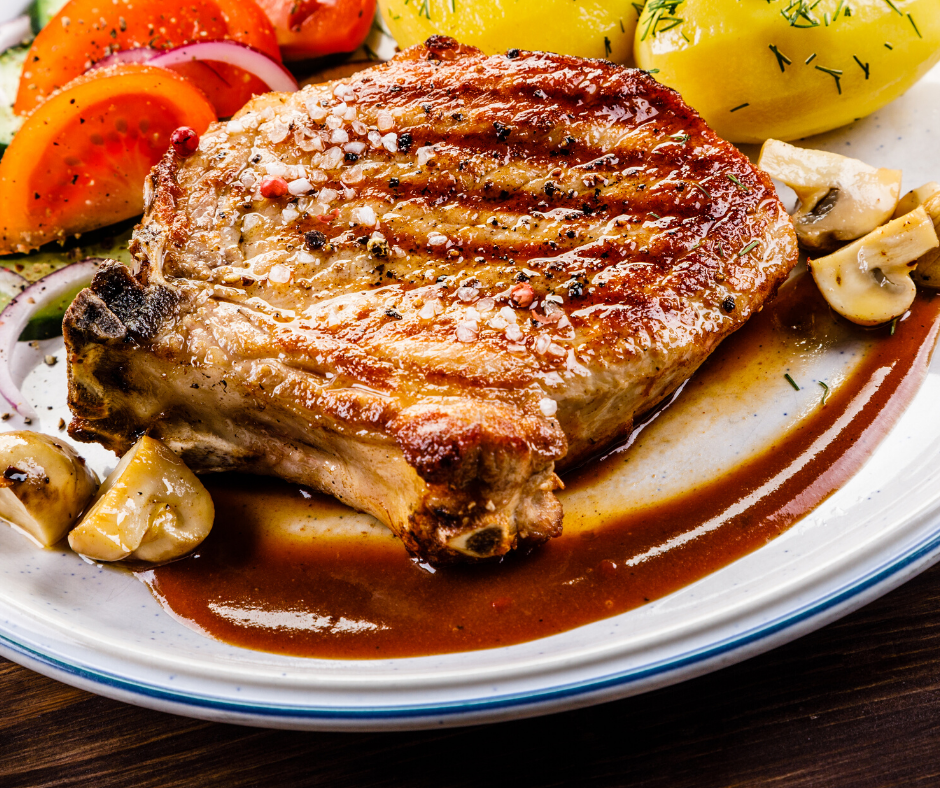 GRILLED PORK LOIN CHOPS WITH BALSAMIC MARINADE Aged Balsamic Vinegar
6 boneless pork loin chops
¼ cup Aged Balsamic Vinegar
¼ cup Roasted Garlic Oil
1 tablespoon Oh So Garlic Seasoning
2 tablespoons honey
1 teaspoon fresh ground black pepper
½ teaspoon salt
1. Place pork loin chops in a sealable plastic bag.
2. In a bowl, combine all remaining ingredients and pour over the pork. Seal the bag and chill for one hour or more.
3. Prepare grill. Remove pork from marinade and discard marinade. Grill Chops over hot coals for about 5 minutes per side or until done. Watch grilling process closely as not to burn chops.
NOTE: Other flavors of Oils will work well for this marinade. This marinade also works well with chicken.