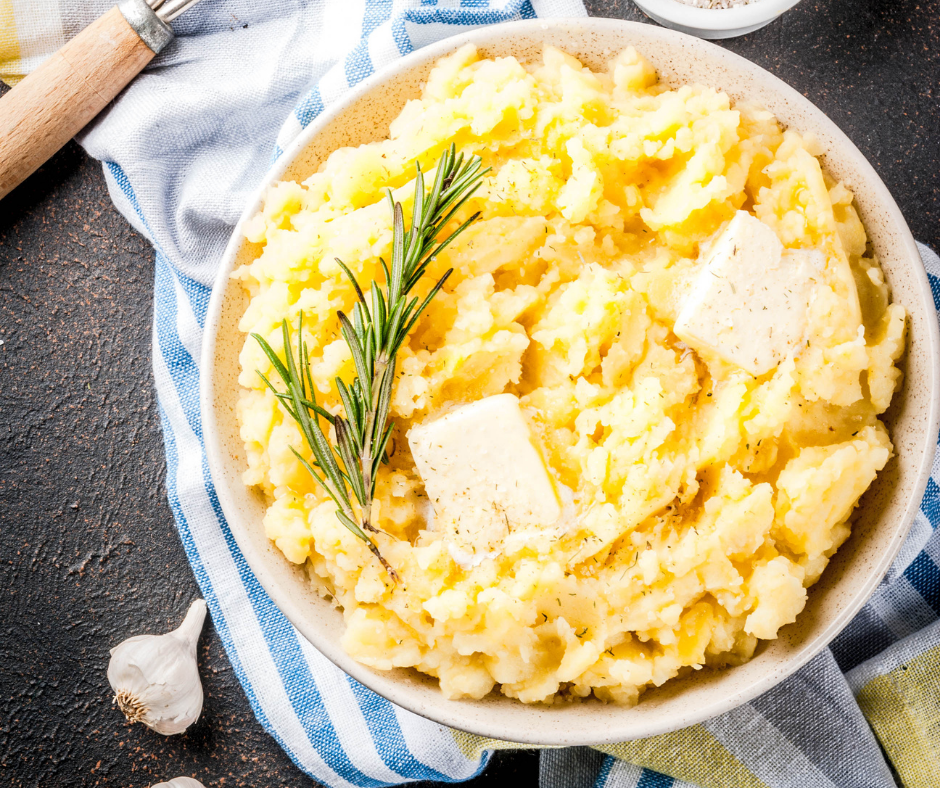 CREAMY GARLIC MASHED POTATOES Oh! so Garlic! Seasoning
Serves 12
5 pounds potatoes, peeled and boiled until soft
1 cup chicken broth (crock pot recipe only)
12 ounces cream cheese
½ cup butter
2 tablespoons Oh! so Garlic! Seasoning, or to taste
½ cup milk; use more if needed for creaminess
Paprika
1. Mash potatoes thoroughly with electric mixer, adding other ingredients while mixing.
2. Place in a large casserole and top with additional butter slices and sprinkle with paprika.
3. Bake at 350˚F for 30 minutes or until heated through.
Crock Pot Recipe
1. Place the potatoes, broth, Oh! so Garlic Seasoning and butter into a 6qt slow cooker. Season with salt; mix together and cover with lid. Cook on HIGH setting for 4 hours or LOW setting for 7-8 hours, until very tender.
2. Mash potatoes with a potato masher or electric beater. Stir the cream cheese and milk through until well combined and creamy (add more milk if desired).
3. Keep on low or warm setting until ready to serve.