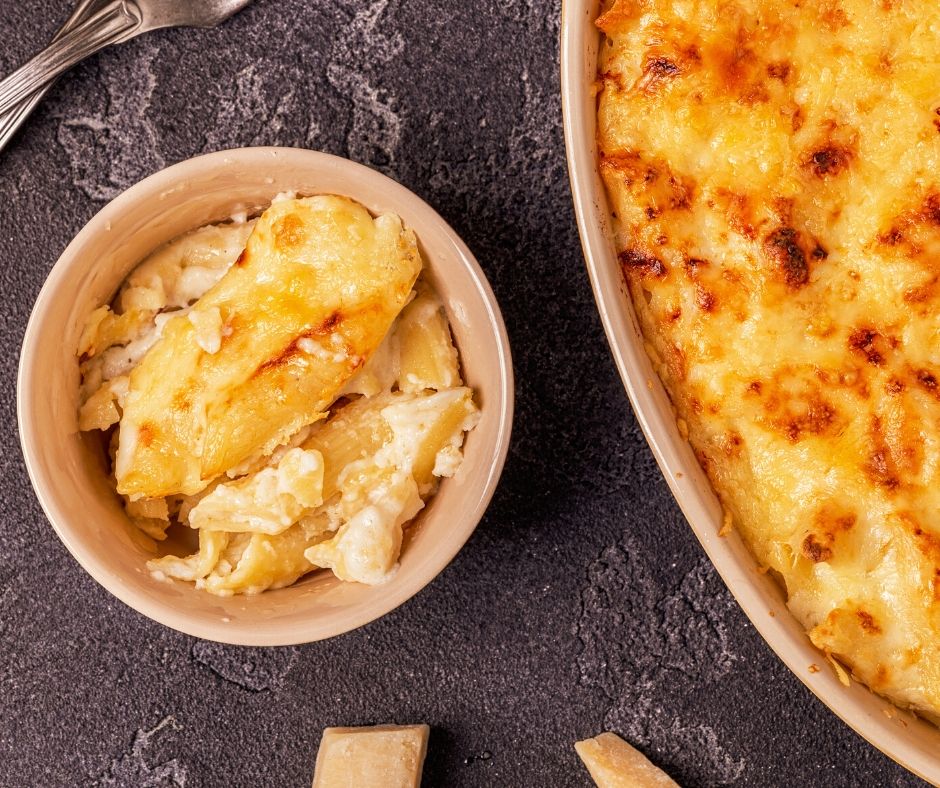 CHICKEN GARLIC BAKE Oh! so Garlic!
Serves 4 375ºF
4 chicken breasts, boneless skinless
¼ cup shredded mozzarella cheese
2 teaspoons Oh! so Garlic! Seasoning
1 can condensed cream of mushroom soup
1 to 2 tablespoons Italian style bread crumbs
¼ cup chopped green onion, parsley, or chives
1. Place chicken in a 9 X 9 inch greased baking pan. Sprinkle cheese over the top.
2. Mix soup and Oh! so Garlic! Seasoning in a small bowl, mixture will be thick. Spread over the chicken and cheese. Sprinkle with breadcrumbs.
3. Bake in 375ºF oven for 40 minutes or until bubbling.
4. Remove from oven and top with chopped green onion, parsley, or chives.