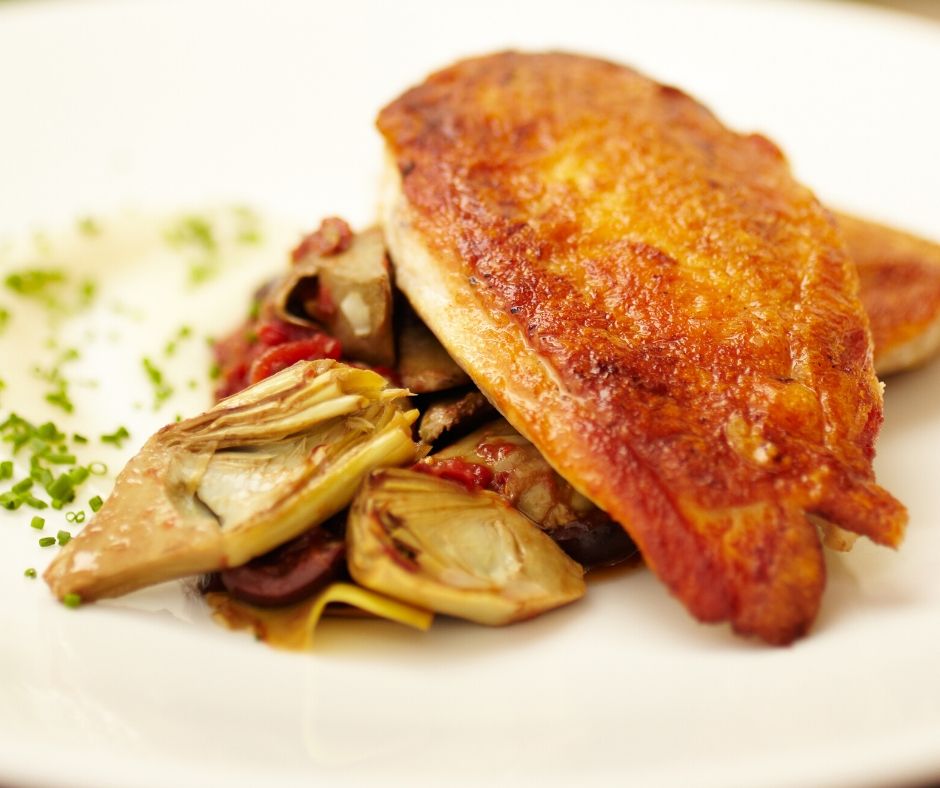 CHICKEN & ARTICHOKES Sundried Tomato Pesto
Serves 4
Sundried Tomato Pesto, prepared as directed.
4 boneless, skinless chicken breast
½ cup all purpose flour
Salt & pepper
⅓ cup EVOO
¼ cup white wine
1-14 ounce can diced tomatoes with juice
1-14 ounce can artichoke hearts, quartered
1. Prepare Sundried Tomato Pesto according to directions on the jar, set aside.
2. Season both sides of chicken with salt & pepper, dredge in flour. Heat EVOO in a medium/large skillet until just smoking. Place chicken in the skillet and brown on both sides, remove chicken from pan and set aside.
3. Take pan off the heat and add the wine, scraping the browned bits from the bottom of the pan, let wine reduce for about 1 minute.
4. Lower heat to medium. Pour tomatoes into the pan and cook for 1 minute, stirring constantly. Stir in pesto and artichokes. Return chicken to pan and cover. Lower heat to medium low and continue cooking until chicken is thoroughly cooked to 170°F internal temperature.