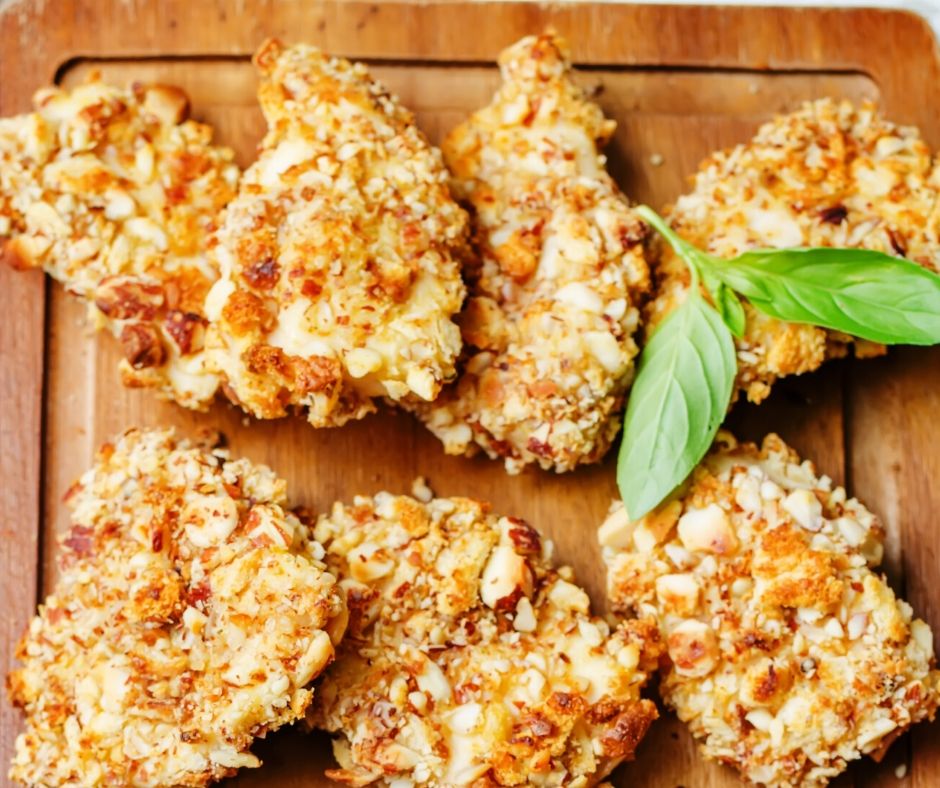 ALMOND CRUSTED CHICKEN BREASTS (w) STRAWBERRY SAUCE
Strawberry Balsamic Vinegar
Serves 4
4 boneless, skinless chicken breast halves
Salt & Pepper
⅔ cup finely chopped unbleached almonds
¼ cup green onions, chopped
⅓ cup chicken broth
⅓ cup strawberry preserves
3 tablespoons Strawberry Balsamic Vinegar
10 ounces fresh baby leaf spinach, either raw or cooked until just tender
1 tablespoon EVOO
1. Coat a large non-stick skillet with cooking spray; add EVOO and heat over medium high heat.
2. Sprinkle chicken with salt and pepper, dredge in almonds. Place chicken in skillet; sauté, turning once, until fully cooked. Remove chicken from pan and keep warm.
3. Reduce heat to low and add green onions and sauté one minute. Add broth, preserves and Strawberry Balsamic Vinegar, simmer until thickened about 2 to 3 minutes.
4. Place spinach on serving platter; top with chicken breasts and pour sauce over top.