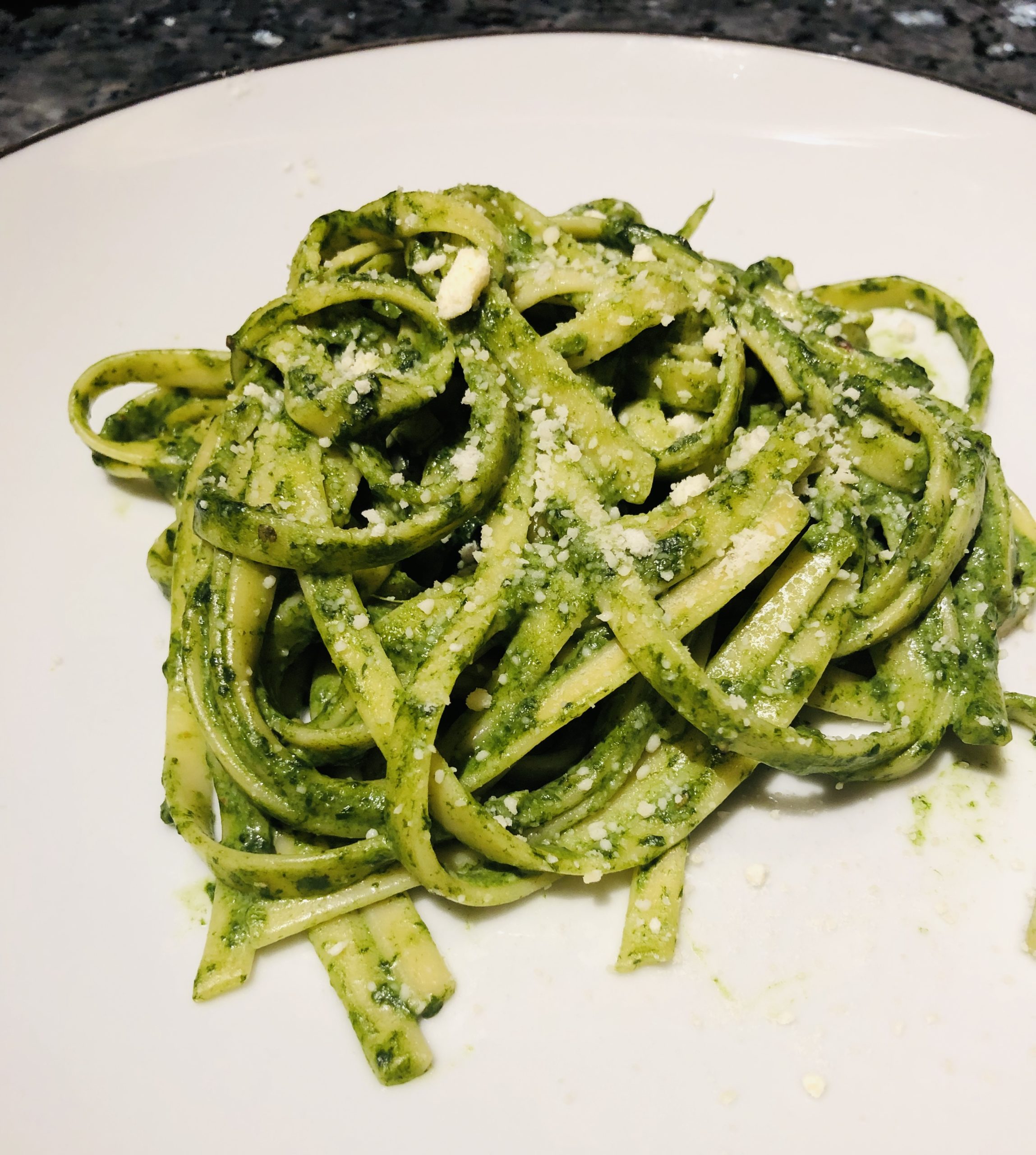 SPINACH PASTA SAUCE Garlic Pepper Seasoning
Serves 4
10 ounces packaged baby spinach leaves
1 tablespoon butter
2 cloves garlic minced or chopped very fine
½ cup heavy cream
¼ cup chicken broth
¼ teaspoon salt, or to taste
1 teaspoon Garlic Pepper Seasoning or to taste
3 tablespoons freshly grated Parmesan cheese
1 pound angel hair or linguine pasta
1. Prick the bag containing the spinach in a couple of places. Place the bag on a 10 inch plate that has been covered with paper towel and set it in the microwave. Microwave on high for 3-4 minutes until the spinach is just wilted. (Check the time as individual microwaves cook at different speeds). Open the bag carefully and toss the cooked spinach into a large bowl. Using two knives in a cross slashing motion, roughly chop the spinach. Set aside.
2. In a large sauté pan over medium heat, cook the butter and garlic until lightly colored, about 2 minutes. Add the cream and chicken broth and simmer gently for 2 minutes. Stir in the chopped spinach and simmer for a further 3 minutes. Season with salt and Garlic Pepper Seasoning. Meanwhile, cook pasta according to package directions.
3. Carefully pour the sauce into a blender and pulse to puree. Return to the saucepan, reheat and stir in the grated Parmesan cheese. Serve immediately over hot pasta.