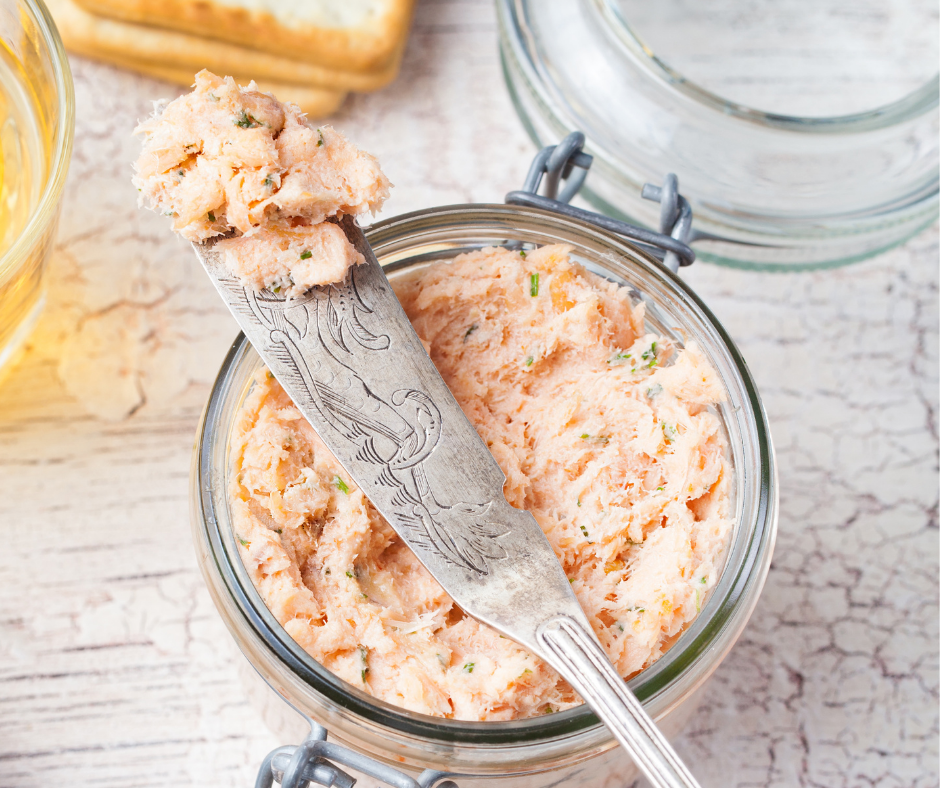 SMOKED SALMON SPREAD Lemony Dill
Makes 1½ pints
8 ounces cream cheese, room temperature
½ cup sour cream
2 tablespoons Lemony Dill Seasoning
2 teaspoons prepared horseradish
¼ teaspoon black pepper
4 ounces smoked salmon, minced
1. Cream the cheese until just smooth.
2. Add the sour cream, Lemony Dill Seasoning, horseradish, & pepper, stir until well mixed. Add the smoked salmon and mix well.
3. Chill and serve with crackers.
Note: This spread can be made a couple of days in advance for added flavor!