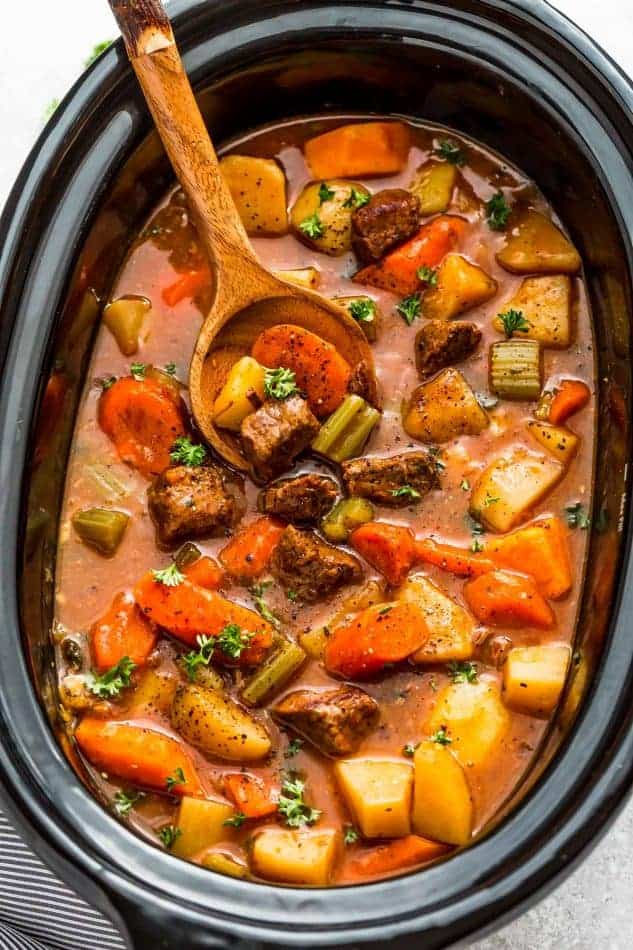 SLOW COOKER BEEF STEW Traditional Italian Seasoning
Serves 4
1 pound lean beef, cut into 1 inch cubes
2 teaspoons EVOO
1 cup chopped onion
2 cups mushrooms, sliced
1 medium potato, cubed (about 1 cup)
1 rib celery, sliced
2 large carrots, sliced
3 medium cloves garlic, minced
15 ounces canned pinto beans
2 cups beef broth, divided
15 ounces canned crushed tomatoes
2 tablespoons Traditional Italian Seasoning
1 teaspoon salt
¼ teaspoon black pepper
1. Place beef in a 5-quart slow cooker.
2. Heat EVOO in a large skillet. Add onion, mushrooms, celery, and garlic; sauté over medium-high heat for about 5 minutes. Add onion mixture to slow cooker; add carrots and potatoes.
3. Place half of the beans in the slow cooker; place remaining beans in a blender. Add ½ cup of broth to blender and puree; spoon mixture into slow cooker. Add remaining broth, crushed tomatoes, Traditional Italian Seasoning, salt & pepper to slow cooker.
4. Cover slow cooker and cook on high setting for 6 hours.