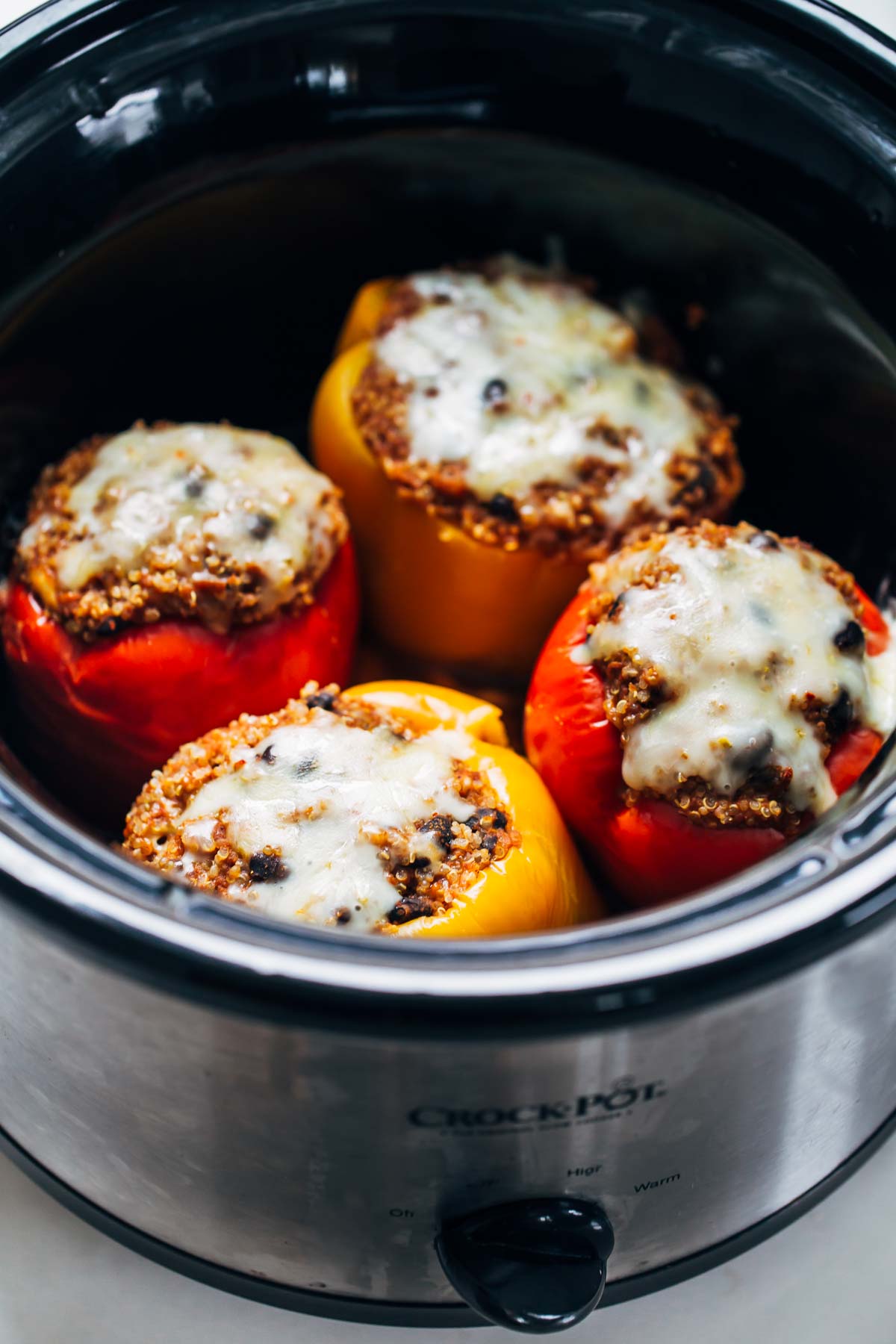 SLOW COOKED STUFFED PEPPERS Wicked Good Rub
Serves 4
¾ cup water
½ cup uncooked couscous
8 ounces bulk Italian sausage
½ teaspoon kosher salt, divided
¼ teaspoon freshly ground black pepper
½ cup goat cheese or softened cream cheese, divided
1 to 2 teaspoons Wicked Good Rub
4 small red or green bell peppers
2 tablespoons sliced fresh basil
1. Bring water to a boil in a small saucepan; gradually stir in couscous. Remove from heat; cover and let stand 5 minutes. Fluff with a fork.
2. Mix cheese with Wicked Good Rub to taste and set aside.
3. Cook sausage in a medium nonstick skillet over medium-high heat 4 minutes or until fully cooked and begins to brown, stirring to crumble. Remove from heat. Stir in couscous, ¼ teaspoon salt, and pepper. Stir in 6 tablespoons cheese mixture.
4. Cut tops off bell peppers; reserve tops. Discard seeds and membranes. Sprinkle remaining ¼ teaspoon salt evenly inside peppers. Divide sausage mixture evenly among peppers. Replace tops of peppers. Set stuffed peppers in a 4 – or 6-quart slow cooker. Cover and cook on LOW 4 hours or until peppers are tender.
5. Top peppers evenly with remaining 2 tablespoons cheese, sprinkle evenly with basil.