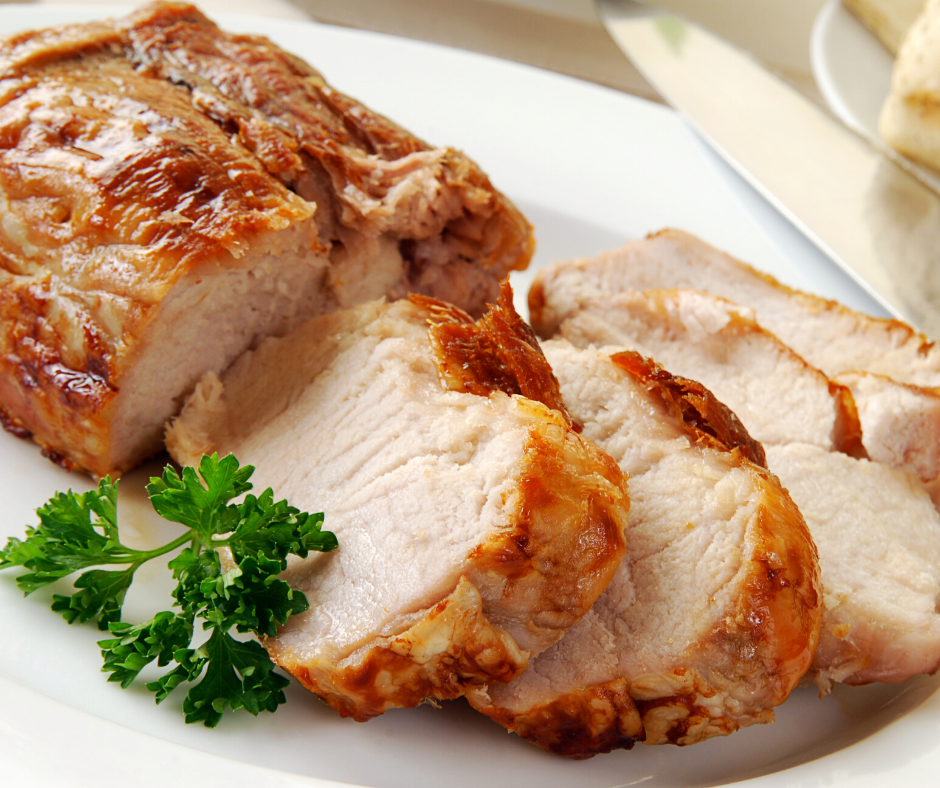 POMEGRANATE PORK LOIN Pomegranate Vinegar
Serves 6 to 8 3 ½ to 4 hours in crockpot
3 to 4 pound boneless pork loin
¾ cup Pomegranate Balsamic Vinegar
1 teaspoon salt
1 teaspoon freshly ground black pepper
¼ cup Shallots Scallions & Leeks Seasoning
Cooking spray
1. Rub pork loin with salt and pepper. Place in crockpot that has been sprayed with cooking spray.
2. In a small bowl, mix together the Pomegranate Vinegar and Shallots Scallions & Leeks Seasoning, let set a couple of minutes. Spread seasoning vinegar mix over the top of the pork loin.
3. Cover and cook on low temperature 3 ½ to 4 hours or until internal temperature reaches 160⁰F. Let roast rest for 5 minutes before serving.