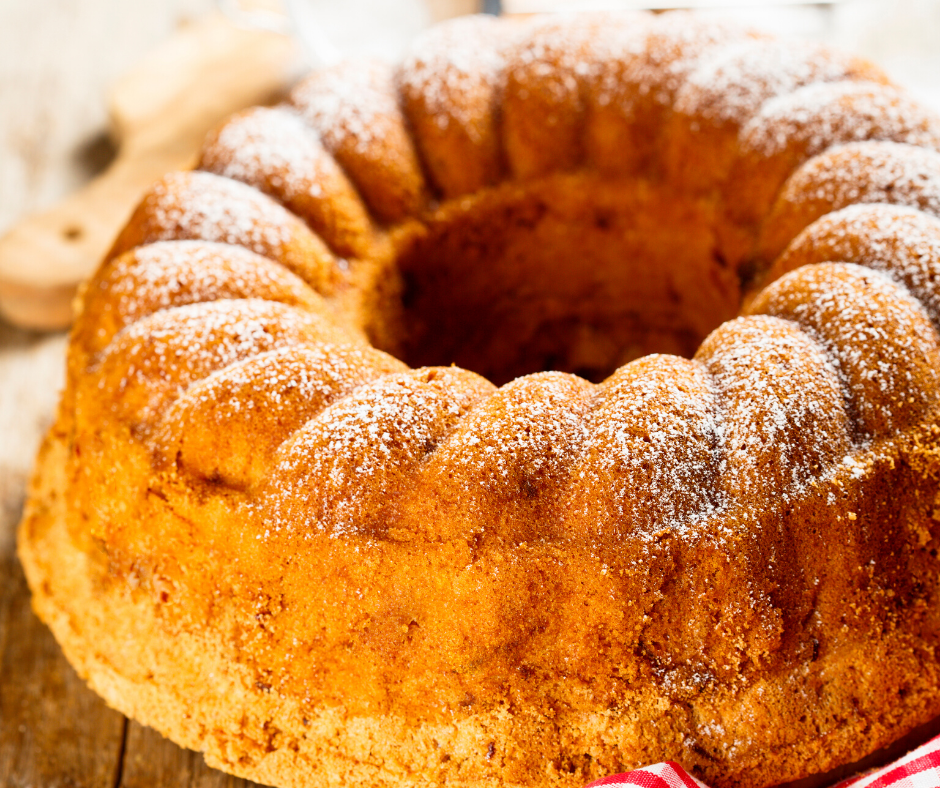 LEMON BUNDT CAKE Avocado Oil
350˚ F oven
3 large eggs
1 ½ cups white sugar
6 ounces Avocado Oil
2 ounces milk
4 teaspoons lemon zest
2 cups flour
½ teaspoon baking soda
½ teaspoon baking powder
1 teaspoon sea salt
1. Grease a 9 inch Bundt pan with Avocado Oil, dust with flour.
2. Beat eggs with sugar, Avocado Oil, milk, lemon zest. Combine flour, baking soda, baking powder and salt in a separate bowl. Gradually beat dry ingredients with the wet.
3. Pour mixture into the prepared Bundt pan and bake for 50 to 60 minutes or until a toothpick comes out clean. Let cake cool for 10 minutes. Invert pan onto a cake plate and allow cooling to continue. Serve with fresh fruit or sprinkle with powdered sugar.