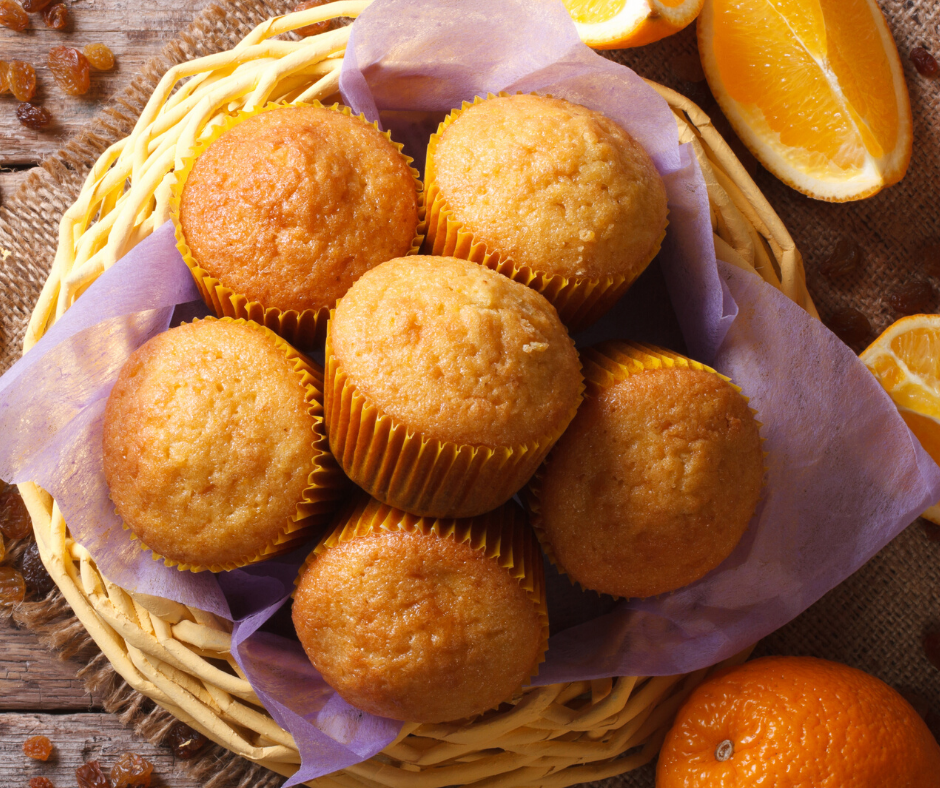 ORANGE CRANBERRY MUFFINS Avocado Oil
Serves 12
2 cups flour
¾ cup sugar
1 teaspoon baking powder
½ teaspoon baking soda
½ teaspoon salt
1 cup fresh or dried cranberries
1 egg
¾ cup orange juice
¼ cup Avocado Oil
1 teaspoon grated orange rind
Preheat oven t 400˚F.
1. Combine all dry ingredients. Stir in cranberries
2. Beat egg, orange juice, Avocado Oil and orange rind. Add to the dry ingredients all at once. Stir just to moisten.
3. Fill 12 greased muffin cups ¾ full. Sprinkle tops lightly with sugar.
4. Bake 15 to 20 minutes until lightly browned and firm to the touch.