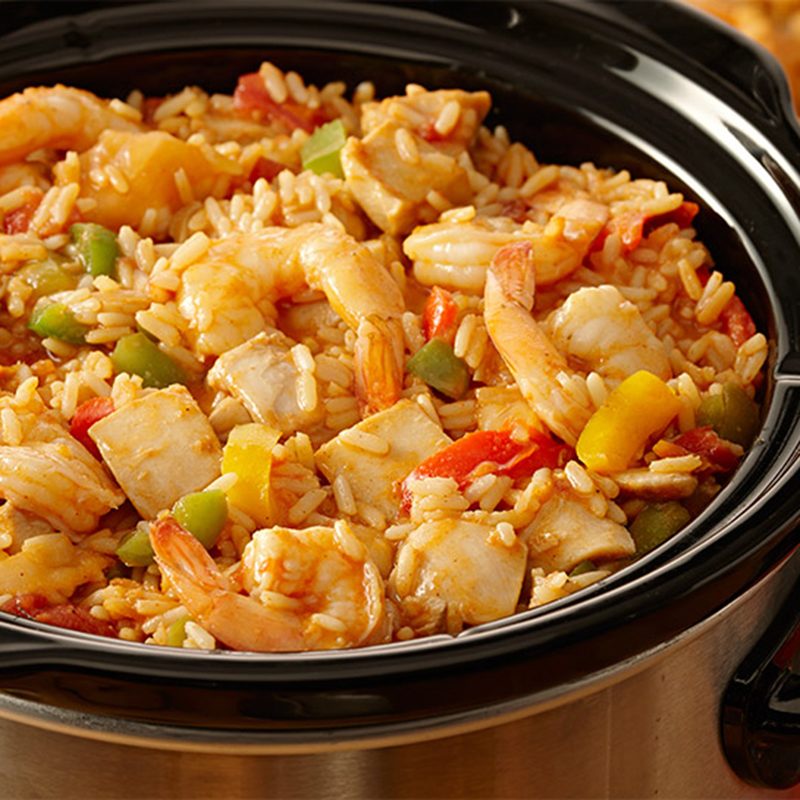 JAMBALAYA Traditional Italian Seasoning
Serves 4
2 teaspoons EVOO
1 cup onion, chopped
1 cup green pepper, chopped
1 cup celery, chopped
29 ounces stewed tomatoes
1 pound boneless, skinless chicken breast, cut into bite-size pieces
1 pound raw shrimp, peeled and deveined
¼ teaspoon cayenne pepper or to taste
1 ½ tablespoons Traditional Italian Seasoning
4 cups cooked brown rice (uncooked if using crock pot recipe)
Salt & pepper to taste
1. Heat oil in a large skillet over medium high heat. Add onion, celery, and green pepper, cook until tender crisp, about 5 minutes.
2. Stir in chicken; cook until chicken is no longer pink, about 5 minutes.
3. Stir in remaining ingredients, except rice, bring to a boil. Reduce heat; simmer, stirring occasionally, until shrimp are cooked through, about 5 minutes.
4. Stir in rice; continue cooking until liquid is almost absorbed and rice is thoroughly heated.
Crock Pot Version
1. Place chicken, vegetables and tomatoes in slow cooker. Stir until well blended. Cover
2. Cook 3 1/2 hours on HIGH or 7 1/2 hours on LOW
3. Stir in Rice and shrimp. Cover. Cook 30 minutes longer on HIGH or until shrimp turn pink and rice is tender