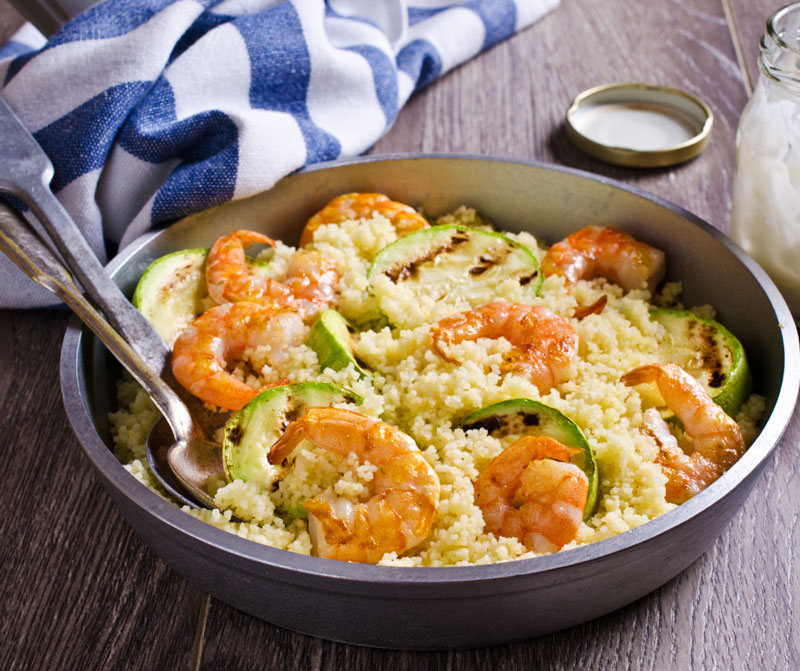 Another delicious Lesley Elizabeth recipe!
GRILLED SHRIMP WITH COUSCOUS Basil Garlic 10oz Oil
Serves 6
1 ½ cups pearl couscous
⅓ cup fresh squeezed lemon juice
½ cup Basil Garlic Oil
2 tablespoons Dijon mustard
2 pounds uncooked large shrimp, peeled and deveined
Cook couscous according to the package directions; remove from heat.
In a small bowl whisk lemon juice, Basil Garlic Oil and Dijon mustard until well blended. Stir ¼ cup of dressing into the cooked couscous; reserve the remaining dressing.
Thread the shrimp onto metal or soaked wooden skewers. Heat grill to medium-high heat. Carefully rub grill with cooking oil to coat lightly. Grill shrimp, covered, 2 to 3 minutes on each side or until shrimp turn pink.
Remove the shrimp form the skewers: toss with reserved dressing. Serve with couscous.