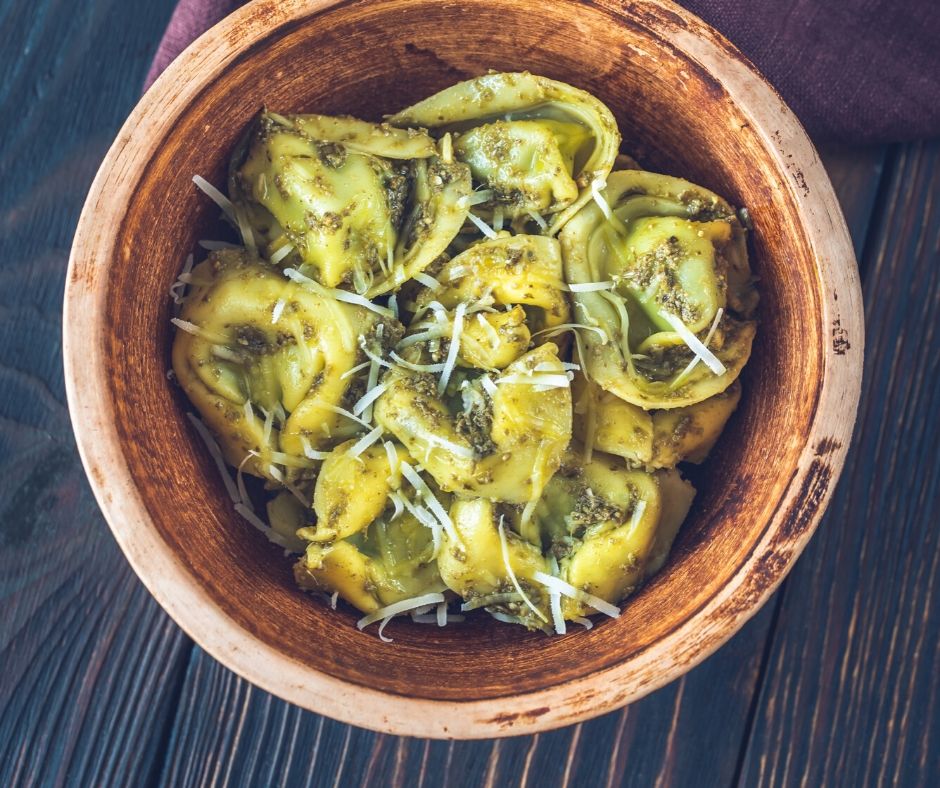 CHEESE RAVIOLI (w) Basil, Garlic & Pine Nut Pesto
Makes 4 servings
9 ounces Three Cheese Ravioli
1 ⅓ cups fresh baby spinach
1 tablespoon fresh lemon juice
1 Roma tomato, diced
8 tablespoons Basil, Garlic & Pine Nut Pesto
⅓ cup EVOO
½ cup water
½ cup shaved Parmesan cheese
Salt & Pepper to taste
1. Prepare Basil, Garlic & Pine Nut Pesto according to direction on the jar, set aside.
2. Cook ravioli according to package directions; omit salt and fat. Drain.
3. Combine ravioli, pesto, spinach, tomatoes, and lemon Juice in a medium saucepan over medium-high heat; cook 1 minute or until warm.
4. Divide into 4 serving bowls and top with Parmesan cheese.