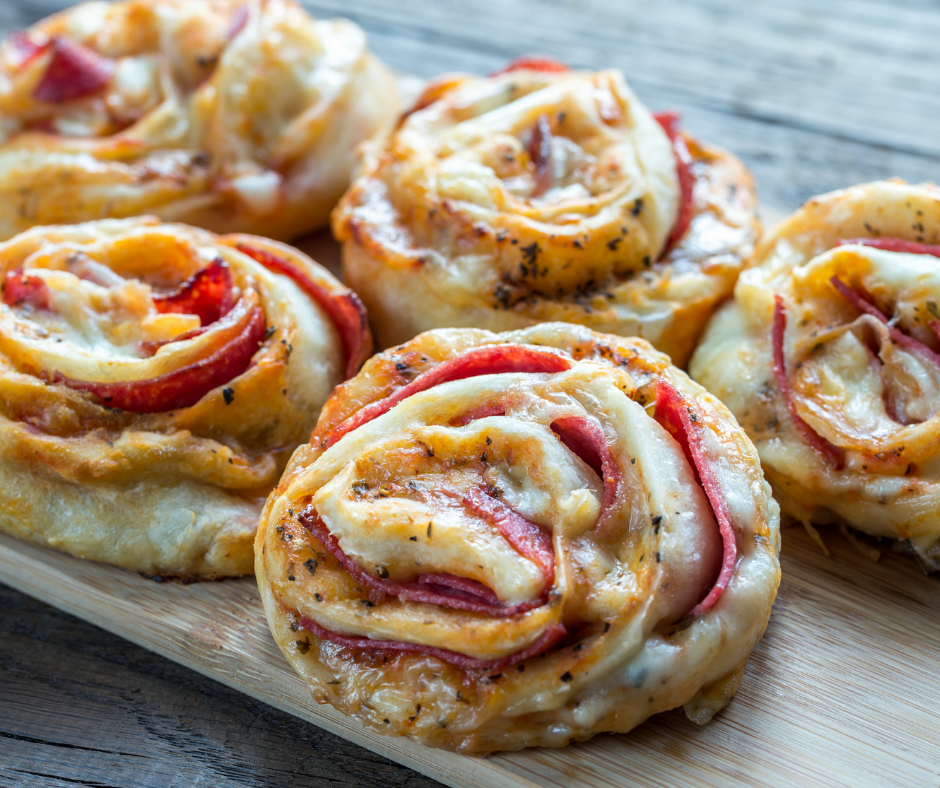 475⁰F Oven
1 pre-made pizza crust
1 small can of tomato sauce
1/4 C freshly grated parmesan cheese
6 ounces grated mozzarella cheese
Toppings such as pepperoni, sausage, mushrooms, onions, peppers (optional)
Traditional Italian seasoning
1. Roll the dough on a lightly floured counter top into a 18×12″ rectangle.
2. Spread on the tomato sauce (as thick or thin as you would like) then season it well by sprinkling the top with the Traditional Italian Seasoning.
3. Sprinkle on the parmesan cheese, then the mozzarella cheese. If you are adding any toppings, add those after both the cheeses. Starting on the long side, roll up the dough into a tight log. Cut into 12 even pieces and place on a lightly greased cookie sheet. Allow to rise for about 15 minutes, covered.
4. Bake for 15-20 minutes in a preheated 475 degree oven until the rolls are lightly browned. Serve hot or allow to come to room temperature before wrapping for lunches.
Shop Traditional Italian Seasoning