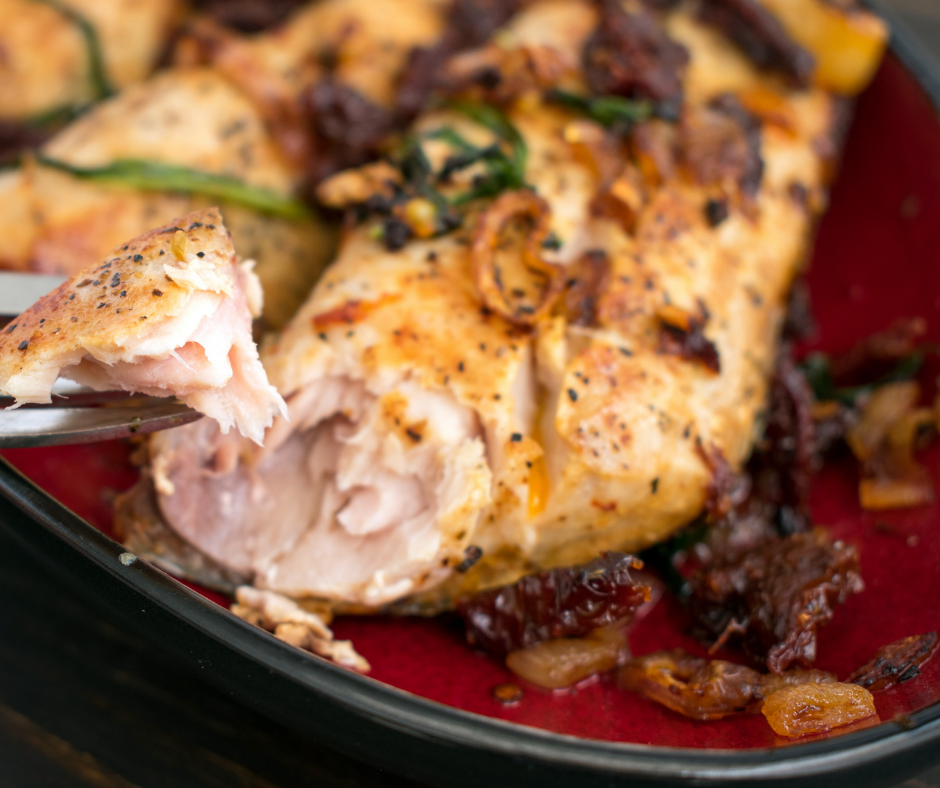 MAHI-MAHI with DILL SAUCE Salmon Grilling Rub
Serves 4
1 pound Mahi-Mahi- filets
⅓ cup mayonnaise
2-3 tablespoon Salmon Grilling Rub
2 cups sliced mushrooms
Fresh cracked pepper to taste
1 fresh lemon, sliced
2 green onions, chopped
1. Preheat a gas grill for medium-high heat (450 degrees F (230 degrees C)) and lightly oil the grate.
2. Brush mahi mahi fillets and mushrooms with olive oil then season generously with Salmon Grilling Rub. Blend mayonnaise and Salmon Grilling Rub in a small bowl. When well blended, spread evenly over fish filets.
3. Grill on the hot grill until golden, 4 to 5 minutes per side. Grill mushrooms alongside fish until tender. Drizzle with lemon juice and top with green onions before serving.