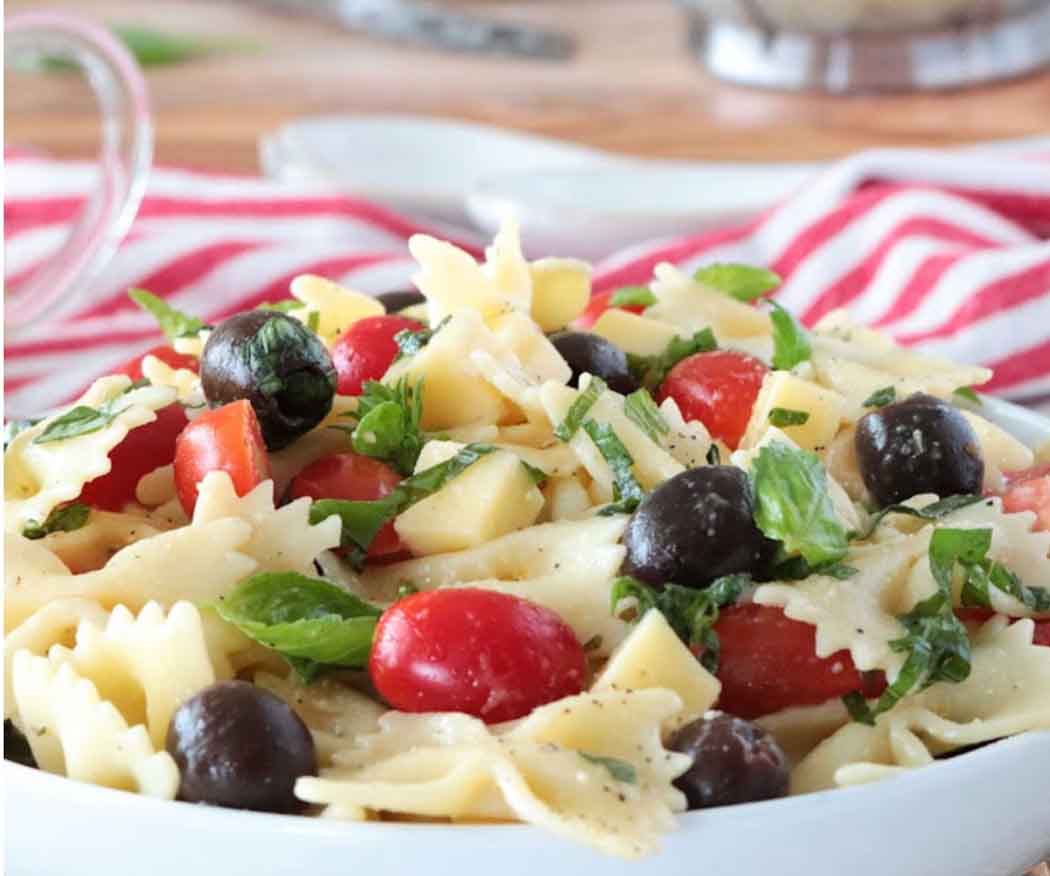 Another delicious Lesley Elizabeth recipe!
Green Bean & Pasta Salad
Serves 4 to 6
8 ounces of pasta of your choice
½ pound thin green beans, cut in half crosswise
¼ cup Ultimate Garlic Seasoned Cooking Oil
4 garlic cloves, minced
4 cups chopped plum tomatoes
½ cup halved pitted Kalamata olives
¾ cup coarsely chopped fresh basil
¼ cup fresh grated parmesan cheese
Salt & pepper to taste
Cook pasta in large pot of boiling salted water according to package directions, adding green beans during the last 5 minutes of cooking time. Drain thoroughly.

Meanwhile, heat oil in large skillet over medium heat until hot. Add garlic; sauté 30 to 60 seconds or until garlic is fragrant.

Increase heat to medium-high. Add tomatoes & olives; cook an additional 2 to 3 minutes or until tomatoes are hot and slightly soft. Toss farfalle & green beans with tomato mixture. Stir in basil & fresh grated parmesan cheese.
Optional; To make a complete meal, add 9 ounces of cooked chicken or serve with fresh Ahi Tuna.