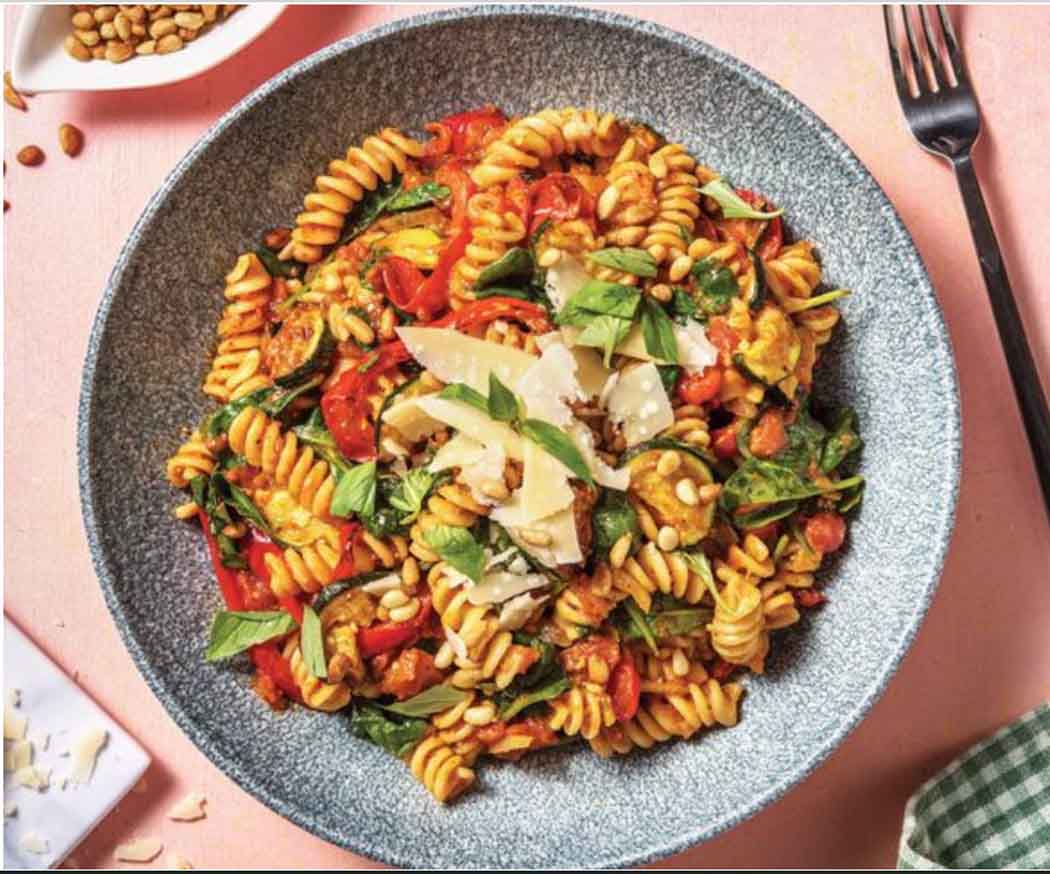 Another delicious Lesley Elizabeth recipe!
FUSILLI WITH ROASTED VEGETABLES Mediterranean Herb Oil
Serves 4
1 red pepper, cut into 1 inch cubes
¼ pound green beans cut into 1 inch pieces
2 carrots cut into ¼ inch diagonal slices
10 Brussels sprouts quartered
1 onion cut into ¼ inch slices
2 tablespoons EVOO
½ cup Mediterranean Herb Oil
¾ teaspoon salt
¼ teaspoon black pepper
3 cloves of garlic minced
¾ pound fusilli pasta
½ cup Parmesan cheese grated
Heat oven to 450°F. In a large bowl, toss the red pepper, green beans, carrots, Brussel sprouts, and onion with 2 tablespoons of EVOO, salt & pepper. Place vegetables in one layer on a baking sheet and roast until browned and tender, 15-20 minutes stirring about every 5 minutes until vegetables begin to brown.

Meanwhile, in a large pot of boiling water, cook the fusilli according to package directions. Drain, toss with Mediterranean Herb Oil and Parmesan cheese.

Top with the roasted vegetables and toss before serving.