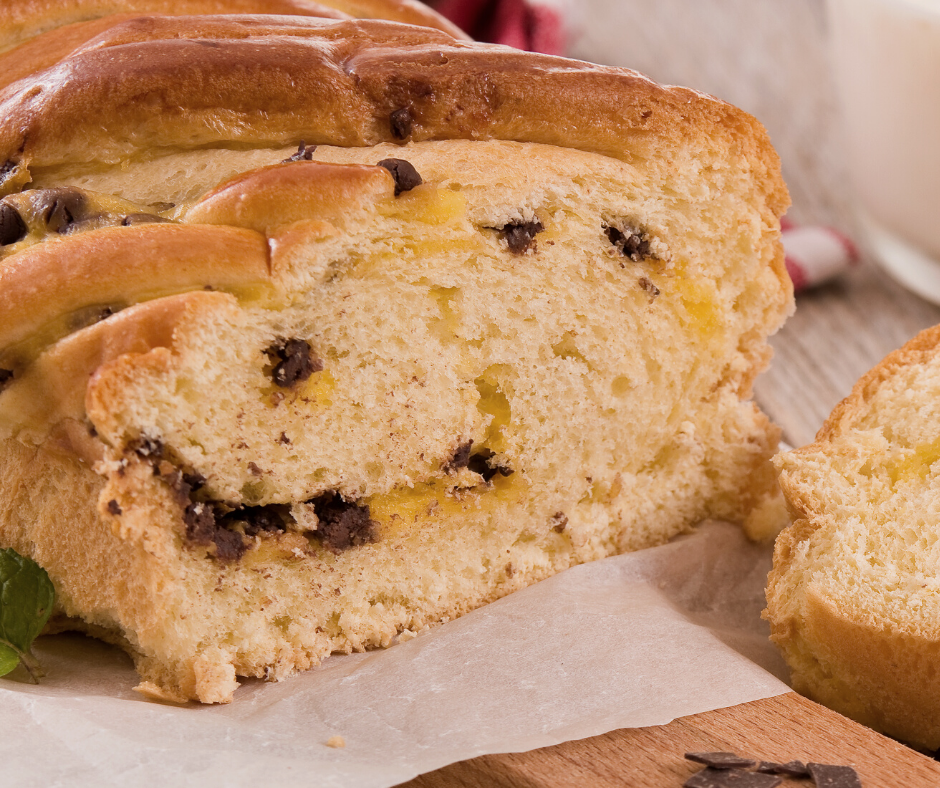 FRUITY CHOCOLATE DESSERT BREAD Cranberry Pomegranate Sugar
Serves 6
1 loaf frozen bread dough
8 ounces whipped cream cheese
½ cup Cranberry Pomegranate Sugar
½ cup dark chocolate chips
1 tablespoon butter, melted
1. Loosely cover frozen bread dough with plastic wrap that has been sprayed or brushed with cooking oil. Allow dough to thaw for a few hours at room temperature. When dough is completely thawed it will be slightly puffed up.
2. Roll dough out to approximately an 11 x 11inch square.
3. Mix whipped cream cheese and Cranberry Pomegranate Sugar until well blended. Spread over bread dough. Sprinkle with chocolate chips.
4. Roll the dough up starting at one edge of the square. Place seam side down on a cookie sheet that has been oiled slightly. Brush the top of the roll with a melted butter.
5. Bake at 375˚F for 15 to 25 minutes or until golden brown. You should be able to make a tapping sound on the crust with your fingernail just as you would when baking bread.
6. Allow roll to cool completely before slicing.
May substitute any of our flavored sugars.