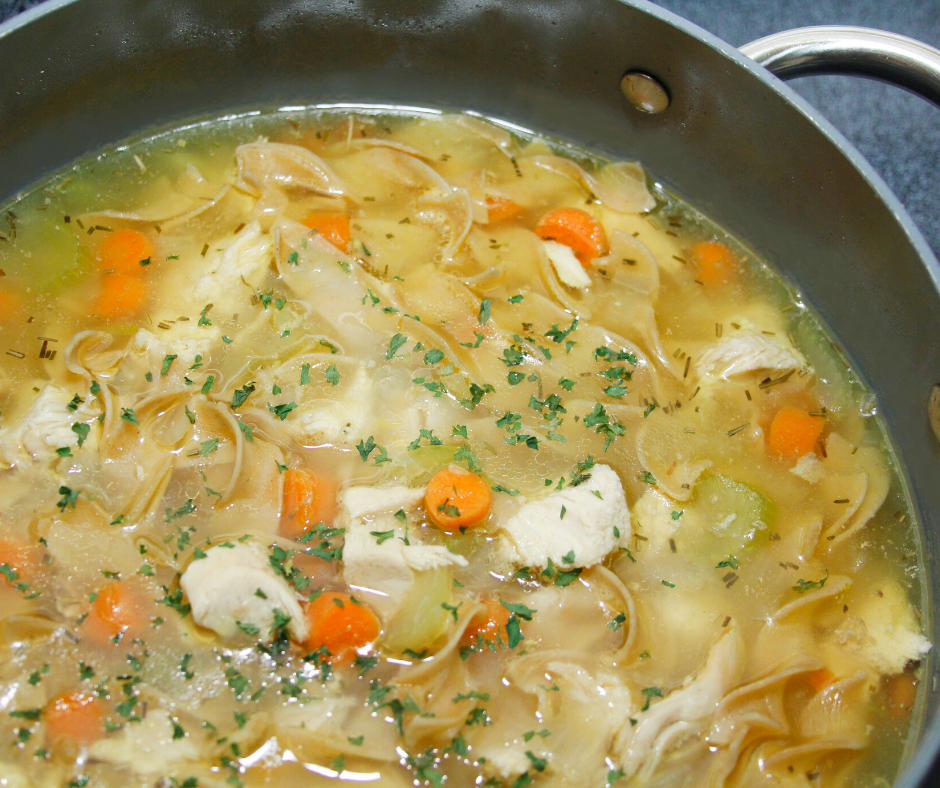 CHICKEN NOODLE SOUP Wicked Good Salt
Serves 4 to 6 350˚F Oven
2 split chicken breasts or 6 thighs, bone in, skin on
EVOO
Wicked Good Salt, for rubbing
Freshly ground black pepper
2 quarts low sodium chicken stock
1 cup medium diced celery, about 2 ribs
1 cup carrots, peeled and diced, about 3
1 teaspoon Wicked Good Salt or to taste
2 cups wide egg noodles
¼ cup fresh parsley, chopped
1. Place chicken on a broiling pan and rub with EVOO. Sprinkle generously with Wicked Good Salt. Bake for 35 to 40 minutes or until internal temperature reaches 180˚F. When cool enough to handle, remove the meat from the bones, discard the skin and dice or shred the chicken meat.
2. Bring the chicken stock and 1 teaspoon Wicked Good Salt to a simmer in a large pot. Add the celery, carrots and freshly ground black pepper. Simmer uncovered for about 10 minutes or until vegetables are tender.
3. In a medium sauce pan cook the noodles according to package directions; drain.
4. Add the cooked chicken meat, parsley and noodles and heat through.