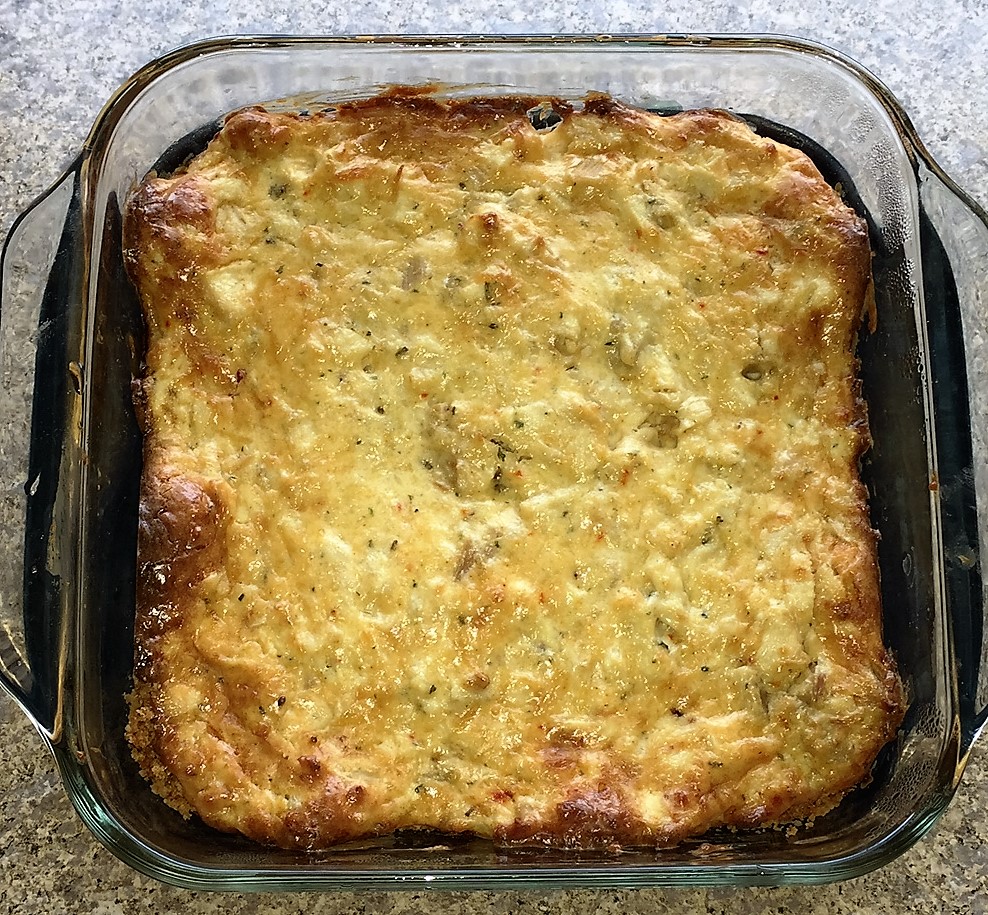 CHEESECAKE STYLE CHICKEN BAKE Rosemary & Garlic Seasoning
Serves 6
1 cup dry bread crumbs
4 tablespoons butter, melted
1 package (8 ounces) cream cheese, softened
2 large eggs
⅓ cups mayonnaise
1 tablespoon Rosemary & Garlic Seasoning
1 rotisserie chicken, skin & bone removed, chopped or 13 ounces canned chicken
1 cup freshly grated Parmesan cheese
1. Preheat oven to 325⁰F.
2. Combine bread crumbs and butter, press into the bottom of an 8×8 pan.
3. Beat cream cheese at high speed until creamy. Add eggs, one at a time, beating well after each addition. Add mayonnaise and Rosemary & Garlic Seasoning.
4. Fold in chopped chicken and grated Parmesan cheese.
5. Pour into prepared pan. Bake in the center of the oven until center of cake is set, about 45 minutes.
6. Serve warm or at room temperature.