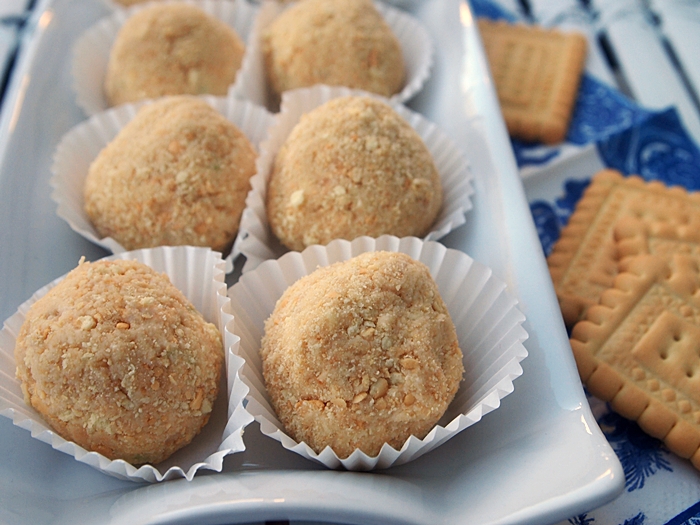 CHEESECAKE BALLS Cranberry Pomegranate Sugar
Makes 24
8 ounces cream cheese, softened
¼ cup butter, softened
1 teaspoon vanilla
¾ cup powdered sugar
Cranberry Pomegranate Sugar
1. Beat cream cheese, butter and vanilla in a medium bowl until well blended. Gradually add powdered sugar, mixing well after each addition.
2. Freeze 1 hour or until cream cheese mixture is firm enough to handle.
3. Shape cream cheese mixture into balls using about 1 tablespoon of mixture for each ball. Place in a single layer in a shallow pan; refrigerate 15 minutes or until firm.
4. Place Pomegranate Sugar in a shallow bowl. Remove Cheesecake Balls from refrigerator; roll, 1 at a time in sugar. Place in a single layer on parchment paper-covered baking sheet; place in refrigerator until ready to serve.
Note: Any of our flavored sugars can be used.