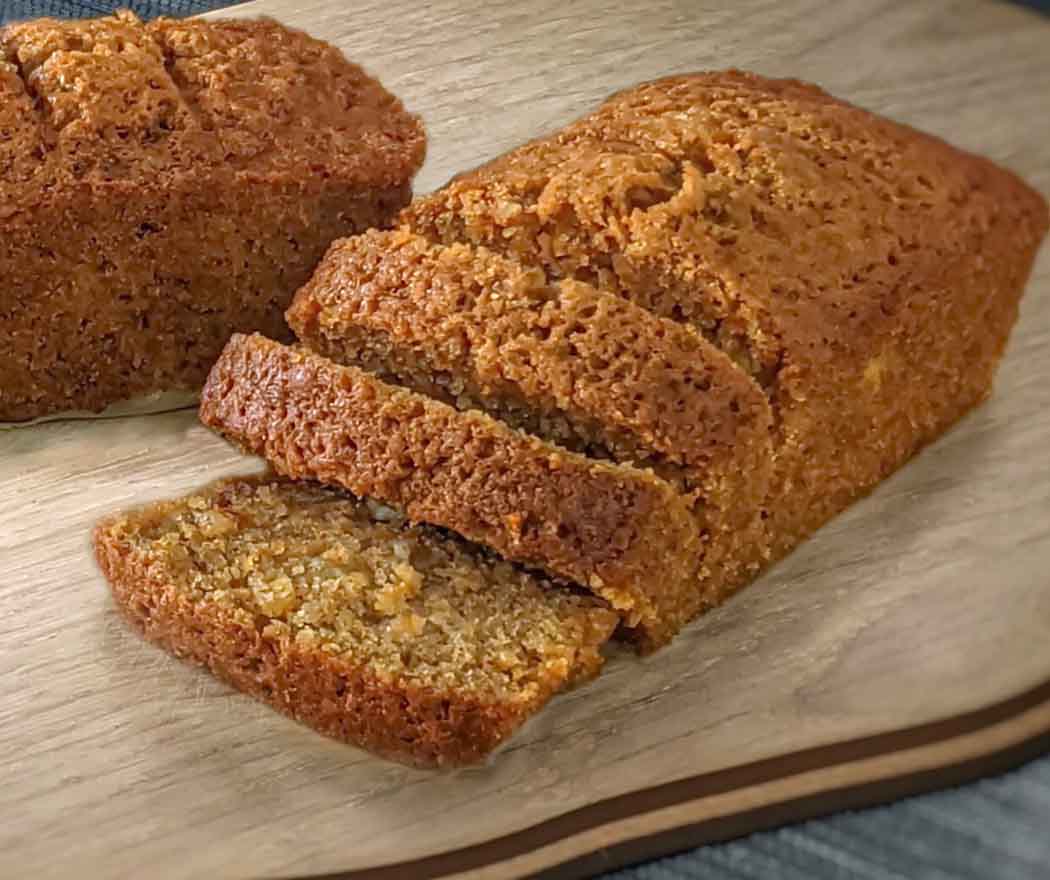 Another delicious Lesley Elizabeth recipe!
CARROT HONEY BREAD Avocado Oil
2 large eggs, room temperature
¾ cup Avocado Oil
¾ cup honey
2 teaspoon vanilla extract
1 cup all-purpose flour
1 cup whole wheat flour
2 teaspoons baking powder
2 teaspoons ground cinnamon
1 teaspoon nutmeg
½ teaspoon salt
¼ teaspoon baking soda
2 cup grated carrots, (about 1 pound)
Preheat oven to 350⁰F.

Combine eggs, Avocado Oil, honey and vanilla extract: beat until smooth Set aside.

In another large bowl, whisk the next seven ingredients for 30 seconds. Stir egg mixture into the flour mixture just until combined. Add carrots and mix well.

Pour batter into a lightly greased 9x5 inch loaf pan. Bake for 50 minutes to 1 hour or until a toothpick inserted in the center comes out clean. Cool 10 minutes before removing to a wire rack.