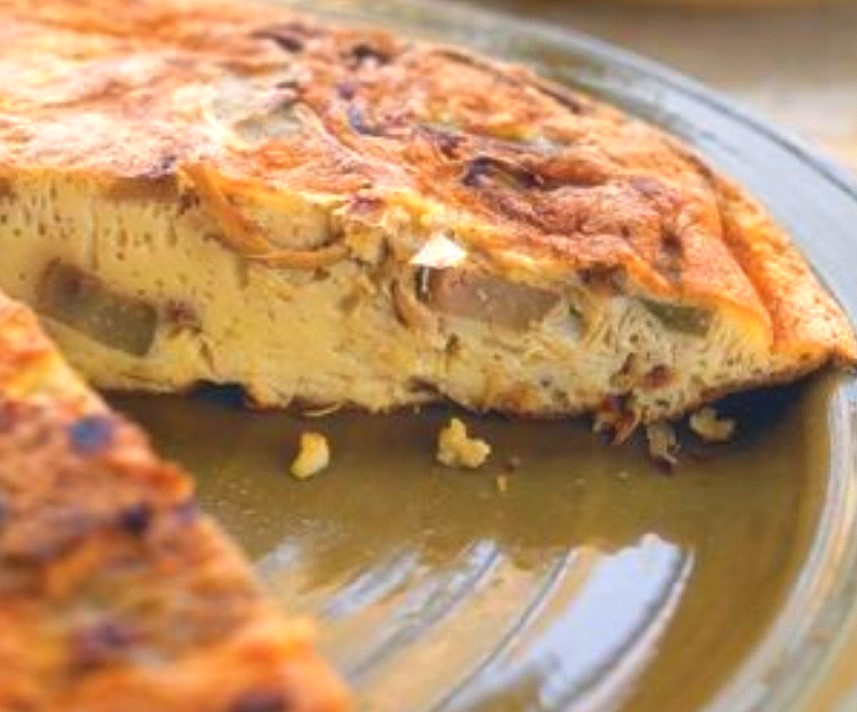 Another delicious Lesley Elizabeth recipe!
Artichoke Tortino
Makes 4 servings
1-12.75ounce can artichokes packed in water or light brine
¼ cup Ultimate Garlic Oil
½ teaspoon Wicked Good Pepper
8 large eggs
½ cup grated Romano Parmesan cheese
Sea salt to taste

Drain artichokes and rinse well, pat dry with paper towels. In a 9 or 10 inch oven safe pan over medium heat, warm the Ultimate Garlic Oil (about 1 minute)
Add the artichokes slices and sprinkle with Wicked Good Pepper. Cover and cook, stirring occasionally, until the artichokes begin to brown slightly.
Preheat the broiler. Meanwhile, in a bowl, whisk the eggs until blended, and then whisk in the cheese and a little salt.
In pan with artichokes spread the artichokes evenly in single layer and slowly pour the eggs over the artichokes, trying not to dislodge them. Reduce the heat to medium-low and cook uncovered, until the eggs begin to set (1-2 minutes). Then, using a spatula, lift the edges of the egg to allow the uncooked egg to flow underneath. Continue to cook until the edges and bottom are set but the center is moist (about 3 minutes).
Transfer the pan to the broiler about 4 inches from the heat source and broil until the top sets and browns lightly (1-2 minutes). Watch carefully so that it does not overbrown.
Slide the Tortino onto a serving plate, cut into wedges, and serve.