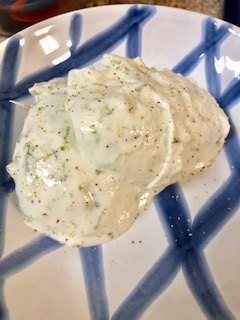 LIME SHERBET INFUSED WITH SRIRACHA SALT Sriracha Salt
¾ cup sugar
Zest of 3 medium limes
¼ cup fresh lime juice
½ teaspoon Sriracha Salt, plus more for serving
1 cup milk
½ cup cream
1. In a blender or food processor, blend together sugar, lime zest, lime juice and Sriracha Salt. Add in the milk and cream and blend to combine.
3. Churn the mixture according to your ice cream maker's instructions. Transfer the sherbet mixture from your ice cream maker to the chilled container, cover and freeze for 1 hour or until ready to serve.
4. Sprinkle each serving with a touch of Sriracha Salt to taste.