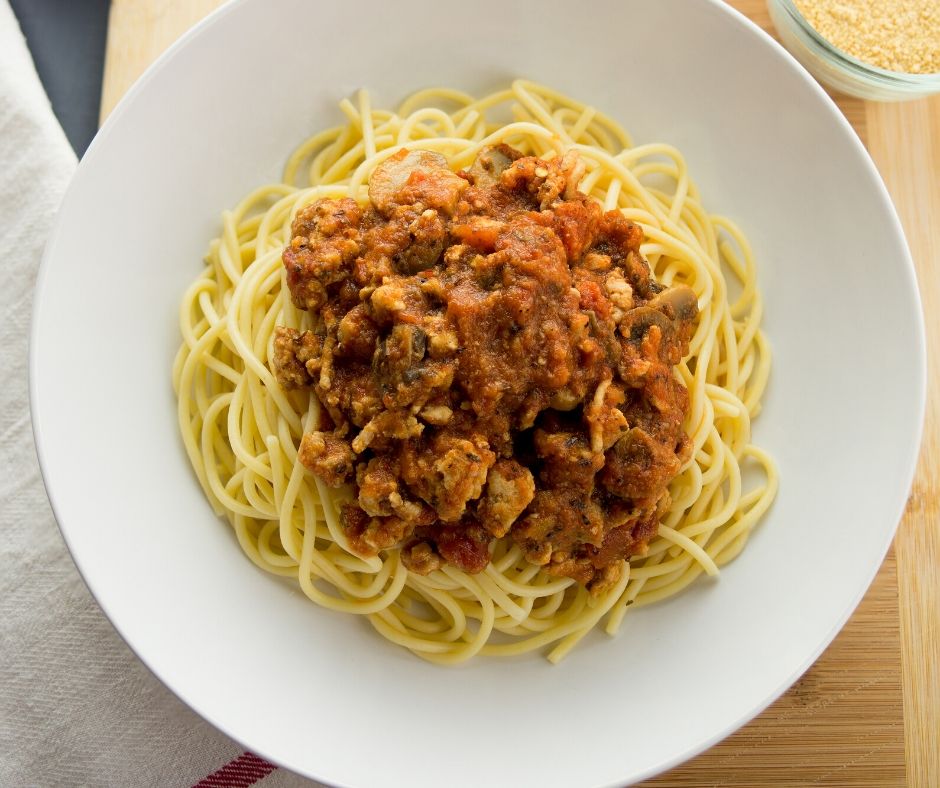 CAJUN CHICKEN & SPAGHETTI Cajun Seasoning
Serves 6
3 pounds boneless skinless chicken thighs, cut up
¾ teaspoon salt
3 tablespoons Canola Oil
14 ounces smoked sausage, sliced
1 large sweet onion, chopped
1 celery rib, chopped
1 medium green pepper, chopped
3 (14 ½ ounces) cans petite diced tomatoes
4 tablespoons Cajun Seasoning, divided
16 ounces spaghetti
1. Sprinkle chicken with 2 tablespoons Cajun Seasoning and salt. In a Dutch oven, heat Canola Oil over medium high heat. Brown chicken in batches. Remove from pan.
2. Add sausage, onion, celery, additional 2 tablespoon Cajun Seasoning and green pepper to same pan; cook and stir over medium heat 3 minutes. Stir in tomatoes. Return chicken to pan; bring to a boil. Reduce heat; simmer, covered, 1 hour or until chicken juices run clear and sauce is slightly thickened.
3. Cook spaghetti according to package directions. Drain; serve with chicken mixture.